Order of H.R.F. Keating Books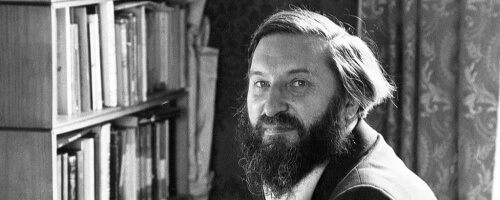 H.R.F. Keating was an English author best known for writing the Inspector Ghote and Evelyn Hervey series of books. He was the recipient of the CWA Cartier Diamond Dagger for outstanding services to crime literature.
Keating was born in St. Leonards-on-Sea, Sussex where he wrote his first story at the ripe age of eight years old. He would go on to Merchant Taylor's School in London and later Trinity College, Dublin before he returned to London to work as a journalist for the Daily Telegraph. He reviewed crime books for them for a long time while also writing his own.
Publication Order of Inspector Ghote Books
Publication Order of Harriet Martens Books
Publication Order of Harriet Unwin Mystery Books
(as Evelyn Hervey)
Publication Order of Standalone Novels
Publication Order of Short Story Collections
Publication Order of Non-Fiction Books
Publication Order of Anthologies
If You Like H.R.F. Keating Books, You'll Love…
The Perfect Murder is the first book in the Inspector Ghote series. Ghote is just starting his career with the Bombay Police when he lands the perfect murder to start his career. While dealing with that, he also has a cunning tycoon named Lala Varde to deal with and a the theft of a rupee from the desk of the Police Affairs and the Arts. He really has his plate full here and has to wade through all of the quagmires of incompentence and corruption to solve these curious crimes.
The Harriet Martens series is another book series by Keating. The first book in the series is The Hard Detective. This book introduces us to the Detective Chief Inspector as she is trying to clean up Greater Birchester with the "Stop the Rot" campaign. Not everyone is on board with the campaign though and that comes to a head when a night-patrol constable is murdered while on duty. The officers start to become targeted and Martens recognizes a twisted pattern among the murders. The killer is on a personal quest for revenge and in order to stop him, and stop the rot, Harriet will put her own life on the line.
Order of Books » Authors »