Order of Hugo Huesca Books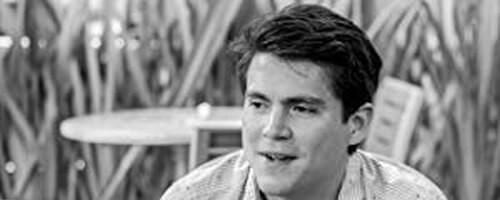 Hugo Huesca is a science fiction and fantasy writer best known for his Rune Universe series of books. The series is a cyberpunk techno-thriller that has drawn many fans to the series.
Huesca lives the beach and can often be found writing while gazing at the sea. He enjoys swimming, and drinking tequila as well. He is an avid reader as well which helps inform his writing career. He enjoys books with vibrant characters and aims to create them within his own writing, fans of the Rune Universe will agree.
Publication Order of The Wraith's Haunt Books
Publication Order of Rune Universe Books
Chronological Order of Rune Universe Books
Publication Order of Restoration Armada Books
If You Like Hugo Huesca Books, You'll Love…
The first book in the series is the appropriately named Rune Universe. We meet Cole Dorsett, a man who thinks he'll never be more than the street rat he is. He lives on the streets on San Mabrada and is constantly looking for a way to con the rich of their money. When a friend dies, Cole is out for revenge and has to travel to a strange world – the Rune Universe. The Rune Universe is a virtual world that feels beyond real, but Rune holds a secret – a secret that could change the fate of humanity itself. That's all for later, for now, Cole needs to find the killer before the killer finds him.
Another series by Huesca is the Restoration Armada series and the first book is called Edge of Consent. This book sees war coming to the Edge and only one soldier, Joseph Clarke, who can possibly do anything about it. Clarke will do anything to save his people, including teaming with a genetically enhanced assassin, but can he save them when the enemy is an entire fleet? He'll have to as he is the only thing standing between Edge being the next conquest.
Order of Books » Authors » Order of Hugo Huesca Books