Order of Daniel Abraham Books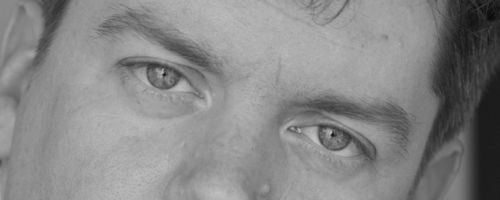 Daniel Abraham is an American author of science fiction, fantasy and horror novels. He writes The Dagger and the Coin series and The Long Price Quartet series. He also writes as James S.A. Corey (with Ty Franck) and as M.L.N. Hanover. Abraham lives in Albuquerque, New Mexico, with his wife Katherine and their daughter, Scarlet.
Daniel Abraham made his debut as a novelist in 2006 with the novel A Shadow in Summer. Below is a list of Daniel Abraham's books in order of when they were first released:
Publication Order of Long Price Quartet Books
Publication Order of Dagger and The Coin Books
Publication Order of Game Of Thrones Graphic Novels
Publication Order of Balfour and Meriwether Books
Publication Order of Short Stories/Novellas
Publication Order of Short Story Collections
Publication Order of Graphic Novels
Notes: The Game of Thrones graphic novels were based on the work of George R.R. Martin. Shadow Twin and Hunter's Run were written with Gardner Dozois and George R.R. Martin.
If You Like Daniel Abraham Books, You'll Love…
Daniel Abraham Synopsis: A Shadow in Summer is the first book in the Long Price Quartet series by Daniel Abraham. The powerful city-state of Saraykeht is a bastion of peace and culture, a major center of commerce and trade. Its economy depends on the power of the captive spirit, Seedless, an andat bound to the poet-sorcerer Heshai for life. Enter the Galts, a juggernaut of an empire committed to laying waste to all lands with their ferocious army. Saraykeht, though, has always been too strong for the Galts to attack, but now they see an opportunity. If they can dispose of Heshai, Seedless's bonded poet-sorcerer, Seedless will perish and the entire city will fall. With secret forces inside the city, the Galts prepare to enact their terrible plan. In the middle is Otah, a simple laborer with a complex past. Recruited to act as a bodyguard for his girlfriend's boss at a secret meeting, he inadvertently learns of the Galtish plot. Otah finds himself as the sole hope of Saraykeht, either he stops the Galts, or the whole city and everyone in it perishes forever.
Order of Books » Authors » Order of Daniel Abraham Books