Order of I.J. Parker Books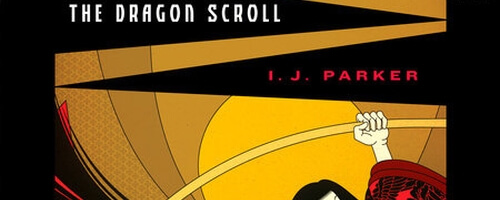 I.J. Parker was an author best known for her eleventh century Japanese nobleman/detective series, the Akitada Mysteries.
Parker was born and raised in Germany before heading to the United States for an academic career. She was the Associate Professor of English and Foreign Languages at Norfolk State University in Virginia until her retirement. She had a professional interest in Japanese literature which ultimately lead to the Akitada series.
Publication Order of Sugawara Akitada Books
Chronological Order of Sugawara Akitada Books
Publication Order of Sugawara Akitada Short Stories/Novellas
Publication Order of Hollow Reed Books
Publication Order of Standalone Novels
If You Like I.J. Parker Books, You'll Love…
The Dragon Scroll: A Mystery of Ancient Japan is the first in a series of books featuring Sugawara Akitada. The book features Akitada, a young government clerk in the Ministry of Justice, on his first official assignment. He is sent from the capital city to the distant province of Kazusa to discover why tax convoys keep disappearing on the way to the city. Akitada soon realizes that he has been set up to fail and has been given an impossible mission, but Akitada remains determined to finish the mission and discover the truth about this small town filled with secrets.
Another popular book in the series is called The Nuns of Nara. The book sees the nuns of the Nara temples needing help as they have misplaced an imperial concubine. The emperor is concerned for her so he sends Akitada to help find her. The recently married Akitada brings along with new wife as he hopes to combine the seemingly easy mission with a honeymoon for him and his wife. Then an old man dies in the snow and the honeymoon portion of the trip is out the window. A nun ends up in the icy river while another is bludgeoned to death. The honeymoon has suddenly gotten very dangerous and Akitada needs to solve this thing, fast.
Order of Books » Authors » Order of I.J. Parker Books