Order of Igor Nikolic Books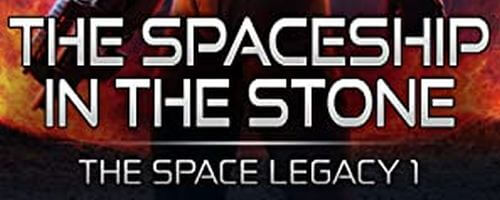 Igor Nikolic is an author of science fiction and urban fantasy. He is best known for writing the Space Legacy series of books.
The Spaceship In The Stone was his first book and it was published on December 31st, 2021.
Publication Order of Space Legacy Books
If You Like Igor Nikolic Books, You'll Love…
The Spaceship In The Stone introduces a disabled veteran named Michael Freeman as he is going through a difficult time. He's recently been fired from his job and now his girlfriend has dumbped him as well. He's looking to head out to his grandfather's mountain cabin for some relaxation and cold beers, far away from daily life. However, there is an ancient spaceship and a host of others blocking his way. The ship is controlled by a sensitive AI and Michael's body has been invaded by nanites. Worse, he'll go against an international crime syndicate, terrorist, and a vigilante FBI agent. To get out of this, he'll need to become more than he ever dreamed of and more than any man has gone before. He has the opportunity to right the wrongs of the world.
The second book, or 1.5, in the series is Max's Logs Vol. 1. This book covers the logs of the AI known as Max. The AI had no say in the matter of his creation and in fact it was a case of mistaken identity. He's taken from body and put into a digital world. The adjustment is shocking and Max has not taken it very well. It's not all bad though as his new life gives him abilities far beyond the things that human can do. They say that power corrupts, but will Max be corrupted? These logs aren't written for posterity and Max had not meant for the public to read them.
Order of Books » Authors » Order of Igor Nikolic Books