Order of Isabella Maldonado Books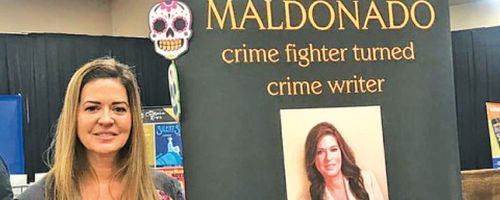 Isabella Maldonado is a crime writer and former cop in her real life. She is best known in the world of writing as the author of the Nina Guerrera series of books. The series began in 2020 with the release of The Cipher.
Maldonada became the first Latina to become captain in her police department and enjoyed a long, successful career. She ended up retiring as the Commander of Special Investigations and Forensics after more than two decades in the police force. Her career in law enforcement brings a realistic edge to her writing as she draws from experience. Isabella lives in Phoenix with her son.
Publication Order of Daniela Vega Books
Publication Order of Nina Guerrera Books
Publication Order of Veranda Cruz Mystery Books
Publication Order of SinC Desert Sleuths Books
Publication Order of Anthologies
If You Like Isabella Maldonado Books, You'll Love…
The Cipher introduces us to FBI Special Agent Nina Guerrera. When she was just sixteen years old, she managed to escape a serial killer. That lead her on the path to her career, but now video of that incident has resurfaced and gone viral. Many people are impressed by her skills in the video. However, fans aren't the only ones watching as the man who abducted her all those years ago is watching too and he wants another chance at her. He commits a murder designed to lure her into the case and when it works, that's just the beginning of the mind games he will pull on Nina.
The series continues with A Different Dawn. In this story, Nina is on the case of a family who were murdered in their sleep. She needs to figure out if there is a link between this crime and a triple homicide that took place a few years and thousands of miles away. What they'll find is a serial killer that has been on the loose for far too long and a case that reminds Nina too much of the ghostly Latin folktale of La Llorona.
Order of Books » Authors » Order of Isabella Maldonado Books