Order of Isabelle Ronin Books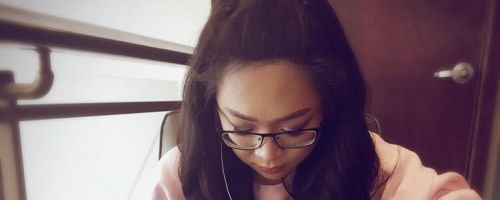 Isabelle Ronin is a Filipino Canadian author of the popular Chasing Red books. Her first book, Chasing Red, was posted on Wattpad and has over 190 million reads, making it one of the most read stories in 2016. That book's success on the medium allowed her to connect with publishers and she is now a fully published author with her book being published in multiple languages.
Isabelle enjoys tofu and french fries, coffee shops and book stores. She is very active on social media with Instagram and Twitter accounts that she keeps regularly updated.
Publication Order of Chasing Red Books
Publication Order of Standalone Novels
If You Like Isabelle Ronin Books, You'll Love…
The hit book Chasing Red follows Caleb Lockhart, a man who has everything. He has money, power, adoration, and a bright future. He's never had to want for anything because he's gotten it, but when he meets a beautiful woman in a red dress; that all changes. Veronica Stafford has never really trusted anyone thanks to her difficult past, but when she's kicked out of her apartment she finds herself reluctantly accepting Caleb's offer to move in. Caleb wants her badly, but she might not be able to give herself to him as her heart has just too much damage.
Isabelle followed that book up with Always Red and this one picks up right where the last book left off. The story unfolds in the dual points of view of the two characters and sees Veronica slowly start to accept Caleb and the strong feelings she clearly has for him. This book is much more of a story of their relationship and where it goes from the first book. The trials and tribulations that all couples go through and the happy ending that we all dream of. It has a bit more drama than the first book which makes it more enjoyable to some.
Order of Books » Authors » Order of Isabelle Ronin Books