Order of J.A. Andrews Books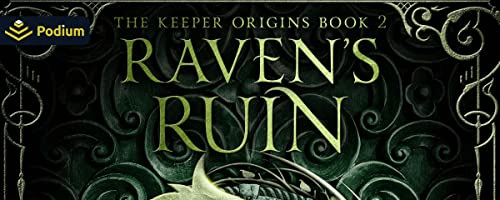 J.A. Andrews is an American author best known for writing the The Keeper Chronicles series of books. She is also the author of The Keeper Origins series.
The author actually has a degree in rocket science, but has chosen a life in writing instead. Andrews makes her home in the Rocky Mountains of Montana with her family. She spends a lot of time at home as she adores her family and loves spending time with them. J.A. began writing stories and creating coloring books as a creative outlet, but it has since blossomed into a career.
Publication Order of The Keeper Chronicles Books
| | | |
| --- | --- | --- |
| A Threat of Shadows | (2016) | |
| A Keeper's Tale: The Story of Tomkin and the Dragon | (2017) | |
| Pursuit of Shadows | (2018) | |
| Siege of Shadows | (2019) | |
Publication Order of Keeper Origins Books
Publication Order of Anthologies
If You Like J.A. Andrews Books, You'll Love…
A Threat of Shadows is the first book in The Keeper Chronicles series. The story introduces Alaric who betrayed everything that he believed in to save Evangeline. The only problem is that he failed. Now, he has one more chance to save the woman he loves. To do so he'll need to find an ancient Wellstone that was lost long ago. He ends up finding a group that is in search for the same stone that includes a dwarf, a bumbling wizards, and an elf with a ton of power. He'll need to gain their trust if he hopes to find a cure, but this group isn't the only one searching for the stone. There is something much more evil also looking for it.
Dragon's Reach is the first book in The Keeper Origins series. Sable is a thief with a unique skill that allows her to feel the truth when people speak. She has used this skill in order to try to break free from the vicious gang boss she is indebted to. Escape leads her to making a unique set of new companions that includes a dwarf, an actor, a kobold, a playwright, and a couple with mysterious powers. However, her freedom is short lived when she discovers the truth behind the Kalesh Empire's offer of peace. She must return to the city she fled with her new companions in order to convince everyone what is really going on.
Order of Books » Authors »