Order of J.C. Ryan Books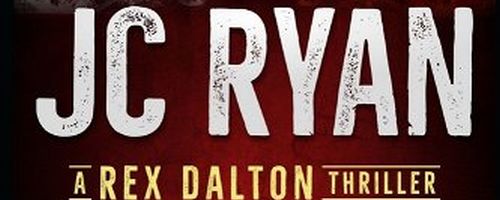 J.C. Ryan is an American author best known for writing the Rex Dalton Thrillers and the Rossler Foundation Mysteries series of books.
Ryan served as an officer in the military for seven years and earned his military degree. He had an injury that forced him to change careers and he went to study law. He became a lawyer, running his own practice for fifteen years, before getting into the world of IT. Finally, he made the decision to pursue his lifelong dream of becoming a writer.
Publication Order of Carter Devereux Books
Publication Order of The Exonerated Books
Publication Order of Rex Dalton Books
Publication Order of Rossler Foundation Books
If You Like J.C. Ryan Books, You'll Love…
The Fulcrum is the first book in the Rex Dalton Thriller series. On March 11, 2004 a terrorist bombing killed 193 civilians. It also created a terrorists worst nightmare. A man who could take a target out from eight-hundred yards to a mile away, kill with any gun or no gun, and lethal with all kinds of other weapons. No one knows his name, but they have many names for him. His true name is Rex Dalton. He has no family or friends, no girlfriend or wife, all he has is his motto: don't hate the terrorists, kill them before they can kill again.
The Tenth Cycle is the first book in the Rossler Foundation Mystery series. The truth about human history has been suppressed and exploited for thousands of years. The truth about human history is said to lay in the Great Pyramid of Giza, no one has been able to find it – until now. Daniel Rossler and Dr. Sarah Clarke are getting close to the truth as their adversaries dump them into a hostile world. Their quest will see many people get involved, many of them with bad intentions, including the Orion Society, the CIA, the Marines, the Mossad, and even the POTUS.
Order of Books » Authors »
One Response to "Order of J.C. Ryan Books"