Order of J.D. Robb Books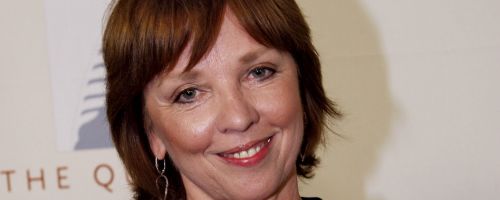 JD Robb was a bestselling author before she published her first book as Robb is simply a pseudonym for Nora Roberts. She had a phenomenal career as a romance novelist under her real name, but Robb offered her a new challenge and a chance to reach a new audience in a different genre.
She published her first book under the name JD Robb, Naked in Death in 1995 and the series quickly became a hit. Despite the success, Robb and her team tried to keep it a secret that Robb and Nora Roberts were the same people. Many fans had suspicions, but it wasn't until 2001 that she revealed it which led to many Roberts fans rushing to read the Robb books.
Publication Order of In Death Books
Publication Order of In Death Short Stories/Novellas
Publication Order of Short Stories/Novellas
Publication Order of Anthologies
If You Like J.D. Robb Books, You'll Love…
Naked in Death was the first book by Robb and introduced the world to Lieutenant Eve Dallas. She is a New York detective who specializes in solving murders. She's seen it all during her time and has good instincts, but she's about to go against all she knows and get involved with a suspect. Roarke is a charismatic Irish billionaire who is a man of passion, and his wiles win over Dallas. She knows she shouldn't, but her need for his touch is overwhelming and she can't help herself.
Another popular book in the In Death series is Leverage in Death. This book sees Dallas with a crazy case involving a suicide bomber at a Manhattan office. Paul Rogan seemed like a dedicated family man, but he stepped into his office during a merger with a chest full of explosives. Dallas quickly learns that the man was what he seems and he only did this in an attempt to save his wife and daughter from the men who are holding them hostage. Eve goes on the hunt for the kidnapper and a reason for way they would do such an awful thing.
Order of Books » Authors »
3 Responses to "Order of J.D. Robb Books"