Order of Jack Flynn Books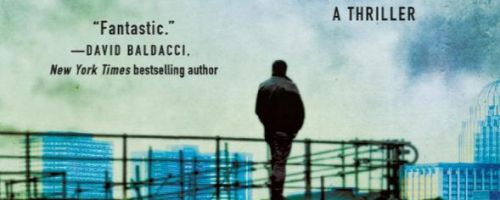 Jack Flynn is an American author of crime thriller novels. His debut novel is Blood in the Water. In his day job, Jack works as a lawyer in Boston, Massachusetts. He has done pro-bono work for those who were wrongly convicted. Jack lives outside the city, and writes during his commute across the Boston Harbor.
Jack Flynn made his debut as a novelist in 2020 with the novel Blood in the Water. Below is a list of Jack Flynn's books in order of when they were first published:
Publication Order of Standalone Novels
If You Like Jack Flynn Books, You'll Love…
Jack Flynn Synopsis: Blood in the Water is the debut novel of author Jack Flynn. Boston is in the middle of the coldest winter on record, but in its criminal underworld the temperature is rising. Harbor chief Cormack O'Connell has lived his life close to the wire – above and below the law. He knows every movement on his waterfront, and that's why someone wants him out of the way, and now. Homeland security agent Kit Steele is committed to avenge terrorism. Also known as The Hunter, she's got her eye on the prize. This time it's personal, and she has nothing left to lose. Her prey is Vincente Carpio, one of the world's most dangerous criminals. He is clever, calculating and he's biding his time. Diamond O'Connell is a daughter, a lover and a fighter. She's seen things most nineteen-year-old girls couldn't even begin to imagine. And she's about to find herself in the middle of a deadly game of cat and mouse. Everyone has their role, but now it seems that there are much more devious, far-reaching forces at work which look to be preparing for the international stage.
Order of Books » Authors »