Order of Jack Mars Books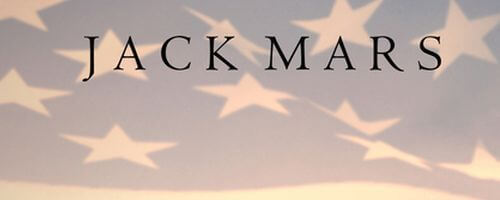 Jack Mars is the author of the popular Luke Stone series. The first novel in that series, Any Means Necessary, was published in 2015 was also his first published novel of any kind and it was a major success. The Luke Stone character has drawn comparisons to Mitch Rapp and is quite popular.
These books cover the world of political thrillers/espionage thrillers very well and Mars crafts them in a very convincing way. These books are filled with unexpected twists and the kind of non-stop action you usually only find in a Tom Cruise movie. He delves deep into conspiracy theories in these books, bringing them right to your front door.
Publication Order of Forging of Luke Stone Books
Publication Order of Kent Steele Books
Publication Order of Luke Stone Books
Publication Order of The Spy Game Books
Publication Order of Troy Stark Books
If You Like Jack Mars Books, You'll Love…
The first book in the Luke Stone series is Any Means Necessary and it's easy to see why he hooked so many readers right away. This book sees jihadi extremists stealing some unguarded nuclear waste with the intention of making a dirty bomb from a New York City hospital. With the police clearly in over their heads, they call in the FBI and their top agent: Luke Stone. He will uncover a vast conspiracy along the way in the race against the terrorist's bomb.
Luke Stone returns in Oath of Office despite his better judgement. After the events of Any Means Necessary had him ready to walk away, a call from the President on an urgent matter brings him right back in. A biological agent with the ability to kill millions has been stolen and it's up to Stone to get it back before it's too late. Mars' trademark action and twists are in full display here as this book sinks its hooks into you on page one and doesn't let up until the very last page.
Order of Books » Authors » Order of Jack Mars Books