Order of James Brabazon Books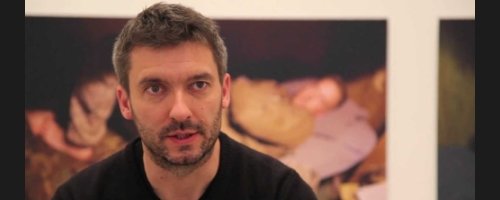 James Brabazon is a man of many hats. He has worked as a documentary filmmaker, journalist, and author. His first novel is The Break Line, the first book in the Max McClean series.
Brabazon got his master's degree in history from University of Cambridge. He started working as a photojournalist before becoming a television news producer early in his career. Brabazon is best known for his work in the Liberian Civil War that led to two documentaries and the memoir, My Friend The Mercenary. Brabazon currently lives in the United Kingdom.
Publication Order of Max McLean Books
Publication Order of Standalone Novels
Publication Order of Non-Fiction Books
If You Like James Brabazon Books, You'll Love…
The Break Line is the first book in the Max McLean series. The book follows a British Intelligence Officer named Max McLean. He's an assassin who has never missed. He's been sent to Sierra Leone on a seemingly one-way mission where the horrors of the situation are the stuff of nightmares. Rebel forces are loose in the jungle and innocent villagers are being slaughtered. McLean is having a hard time following the mission and figuring out who is responsible for these abominations. While London may consider him to be a disposable piece of this operation, McLean will be left to fend for himself.
Brabazon is best known for his memoir, My Friend The Mercenary. The book tells of his time traveling with the guerrilla forces into Liberia. He set out to show the world what was happening in the Liberian Civil War and made two documentaries about it. To keep himself safe, Brabazon hired a mercenary named Nick who was formerly a South African Defence Force soldier. Together, the two had a firsthand account of the chaos of war and the rebels fighting against the warlords and kleptocrats. An honest book with the excitement of any novel.
Order of Books » Authors » Order of James Brabazon Books