Order of James Bradley Books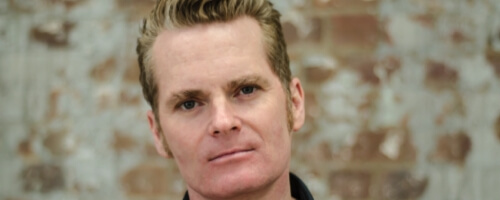 James Bradley is an Australian novelist best known for writing the books Wrack, Clade, and The Change trilogy of books.
In addition to writing novels, James has also written for numerous Australian and international publications, including The Times Literary Supplement, The Guardian, The Washington Post, The Australian Literary Review, Australian Book Review, The Monthly, Locus, The New York Review of Science Fiction, Griffith Review, Meanjin, Heat, The Weekend Australian, The Sydney Morning Herald and The Age. His work as a critic earned him an award as he earned the Pascall Prize for Criticism. James currently lives in Sydny with his partner and his daughters.
Publication Order of The Change Books
Publication Order of Standalone Novels
Publication Order of Short Stories/Novellas
Publication Order of Collections
Publication Order of The Year's Best Australian Fantasy and Horror Books
Publication Order of Anthologies
If You Like James Bradley Books, You'll Love…
The Silent Invasion is the first book in the Change series. The book takes place in a future where the Earth is dying. Spores from space have come to Earth and are infecting plants, animals, and humans which makes them all apart of a vast alien intelligence. A sixteen-year-old girl named Callie has discovered that her little sister Gracie has been infected and is starting the change. Callie takes her sister and flees to the Zone where they can hopefully escape termination. What they find in the Zone is far different than Callie could've imagined and send her on a unique journey.
Bradley is also the author of Clade. This book sees a man named Adam who is in Antarctica to mark the passage of the solstice and his wife Ellie who is across the globe waiting for her IVF treatment. The novel uses the global warming of later this century to tell the story about people's feelings on everything in their lives. The book follows the changing family's lives in the changing world of climate change and the plague, fires and floods that could come with it.
Order of Books » Authors » Order of James Bradley Books