Order of James L. Nelson Books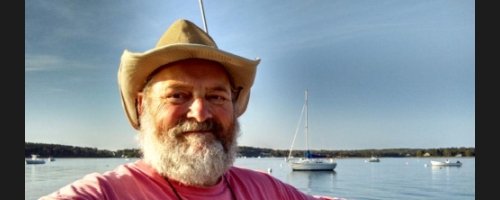 James L. Nelson is an Amerian author and lifelong sailor. His books are considered maritime fiction and history of which he is the author of over twenty works.
Nelson had an interest in boats and maritime from a young age, but he ended up going to UCLA to study motion picture and television production. It was at college that he began sailing with the school's sailing club. He tried to make his degree work for a bit, but he was drawn more and more to sailing. He began taking jobs on sailing crews and traveled all over. Which led to a long love of sailing and, eventually, his maritime fiction.
Publication Order of Isaac Biddlecomb Books
Publication Order of Thomas Marlowe Books
Publication Order of Samuel Bowater Books
Publication Order of The Norsemen Saga Books
Publication Order of Caleb Hayes Books
Publication Order of Standalone Novels
Publication Order of Non-Fiction Books
If You Like James L. Nelson Books, You'll Love…
The Guardship is the first book in the Brethren of the Coast. The story is set in 1701 at a time when piracy was a big problem. Thomas Marlowe has arrived in Williamsburg where he hopes to renounce his pirate ways and live a normal life. He finds a new wife, but quickly gets his name known around town when he kills a powerful young man. That doesn't matter though as there are cutthroat pirates heading this way and the locals need his help to defend Virginia.
Nelson also wrote the Norsemen Saga and the first book is Fin Gall: A Novel of Viking Age Ireland. The book tells of a group of Vikings who raid a ship and get a valuable crown. The crown has a certain significance to the Irish people and the power it grants to those who wear it. Meanwhile, there is war between the Irish and the Danes. Thogrim will lead his invaders into Ireland where some very angry locals are ready to fight for the crown. Thogrim's Fin Gall are in the fight for their lives as both Irish and Dane want the dead.
Order of Books » Authors » Order of James L. Nelson Books