Order of Jane Feather Books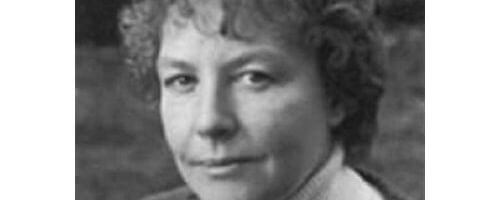 Jane Feather is a British-American author of romance novels. She writes the V series, and is a New York Times bestselling author. Jane was born in Cairo, Egypt and grew up in England. She earned her Master's degree in Applied Social Studies at Oxford University. She moved to the States in 1978, where she worked in psychiatric social work, but began writing romance in 1981. Jane lives in Maryland.
Jane Feather made her debut as a published author, writing as Claudia Bishop, with the novel Irrestible You in 1984. She began using Jane Feather in 1986 beginning with the novel Love's Charade. Below is a list of Jane Feather's books in order of when they were originally released:
Publication Order of Almost Books
Publication Order of Blackwater Brides Books
Publication Order of Bride Trilogy Books
Publication Order of Cavendish Square Books
Publication Order of Charm Bracelet Books
Publication Order of The London Jewels Trilogy Books
Publication Order of Kiss Trilogy Books
Publication Order of Matchmaker Duncan Sisters Books
Publication Order of Trapped Books
Publication Order of V Books
Publication Order of Standalone Novels
Publication Order of Short Stories/Novellas
Publication Order of Anthologies
Notes: The novels Irresistible You, That Champagne Feeling, Where the Heart Is, Kiss Me Once Again, and It Had to Be You were written under the pen name Claudia Bishop. Snowy Night with a Stranger also has stories by Sabrina Jeffries and Julia London.
If You Like Jane Feather Books, You'll Love…
Jane Feather Synopses: Love's Charade is a standalone novel by Jane Feather. When Justin, Earl of Linton, found a half-starved child on the streets of Paris in the highly charged days before the Terror, he was only thinking of helping her out. He never thought he would find an incomparably lovely young woman beneath tattered boys' clothing – or that she would inspire in him a passion more intense than any he had ever known. But the beautiful Danielle had more secrets for him… and Justin would soon learn that one of them was a need for vengeance that might endanger them both.
Reckless Seduction is a standalone title by Jane Feather. Scandal was nothing to headstrong Genevieve Latour – unless it threatened her family's good name in New Orleans. But when she thwarted Dominic Delacroix – and his attempt to blackmail her father – she wasn't prepared for the seductive man she found beneath the guise of a dangerous blockade runner. With war raging around them, and everything she cared for at stake, could Genevieve trust Dominic with her life… or her heart?
Order of Books » Authors » Order of Jane Feather Books