Order of Jane Kirkpatrick Books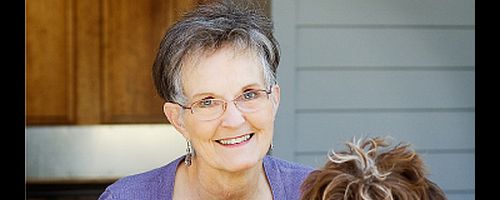 Jane Kirkpatrick is an American author who has written many successful historical. She is the author of The Daughter's Walk and One More River to Cross. Her novels often touch on themes of faith, commitment, hope, and love.
Kirkpatrick has won awards for her writing including the Wrangler from the National Cowboy Museum, WILLA Literary award, the Will Rogers Medallion, and the Carol. In addition to her work as an author, Jane has also written numerous essays that have been published throughout the United States in publications like The Oregonian and Daily Guideposts.
Publication Order of Dreamcatcher Books
Publication Order of Kinship and Courage Books
Publication Order of Tender Ties Historical Books
Publication Order of Change and Cherish Historical Books
Publication Order of Portraits of the Heart Books
Publication Order of Standalone Novels
Publication Order of Non-Fiction Books
Publication Order of Anthologies
If You Like Jane Kirkpatrick Books, You'll Love…
The Daughter's Walk is set in 1896 and followers a 7000 mile journey that changes the lives of a mother and her daughter. Helga Etsby accepted a wager from the fashion industry to walk from Spokane, Washington to New York City in seven months. If she can do it, she will earn $10,000. Helga brings along her nineteen-year-old daughter Clara and the two made their way along the railroad track in order to earn enough money to save their family farm. After returning home, Clara decides to continue walking and leave her family behind. This spawns a 20-year separation from her family and the only life she has ever known.
Rivers to Cross takes place two years after the Donner Party and sees the Stevens-Murphy company left Missouri to be the first wagons into California through the Sierra Nevada Mountains. They enjoy a safe journey at first, but then a major snowstorm hits in October that will force difficult decisions among them. The party separates in three directions with each risking the loss of loved one. They all face the prospect of learning that adversity can destroy or redefine. The author delves into the landscape where fear and courage go hand in hand, and family and friendship are all you have to keep you going.
Order of Books » Authors » Order of Jane Kirkpatrick Books