Order of Jane Shemilt Books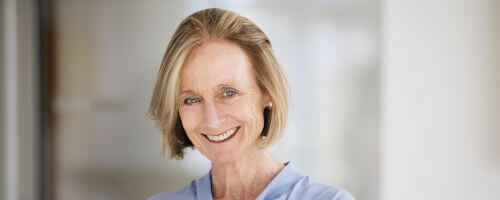 Jane Shemilt is an English author of psychological thriller and suspense novels. Jane was working as a general practitioner when she earned her diploma in Creative Writing from Bristol University. She also earned her MA in Creative Writing from Bath Spa University. Jane and her husband Steve live in Bristol, England, and have five children.
Jane Shemilt made her debut as a novelist in 2014 with The Daughter. The novel was shortlisted for the Janklow & Nesbit Award, the Lucy Cavendish Fiction Prize, and the Edgar Award. It was also a Richard & Judy Pick. Below is a list of Jane Shemilt's books in order of when they were originally published:
Publication Order of Standalone Novels
| | | |
| --- | --- | --- |
| The Daughter | (2014) | |
| The Drowning Lesson | (2015) | |
| How Far We Fall | (2018) | |
| The Playground | (2019) | |
| Little Friends | (2020) | |
| The Patient | (2022) | |
If You Like Jane Shemilt Books, You'll Love…
Jane Shemilt Synopses: The Daughter is a standalone novel by Jane Shemilt. Jenny is a successful family doctor, the mother of three great teenagers, married to a prominent neurosurgeon.
But when her youngest child, fifteen-year-old Naomi, doesn't come home after her school play, Jenny's seemingly ideal life begins to fall apart. The authorities launch a nationwide search with no success. Naomi has disappeared, and her family is in shambles.
As the months go on, the worst-case scenarios – kidnapping, murder – seem less plausible. The trail has gone cold. Yet for a desperate Jenny, the search has barely begun. More than a year after her daughter's disappearance, she's still searching for answers – and what she finds disturbs her. Everyone she's trusted, everyone she thought she knew, has been keeping secrets, especially Naomi. Piecing together the traces her daughter left behind, Jenny discovers a very different Naomi from the girl she thought she'd raised.
The Drowning Lesson is a standalone title by Jane Shemilt. Emma hoped that she and her family would return from their year abroad closer, with memories to last a lifetime. Instead, they returned with one less child.
A year later, Emma is haunted by their son's disappearance, and feels more and more distant from her husband.
Is their child still out there somewhere? Will the events that occurred that night ever be revealed? And, if the truth does come to light, will Emma's family be healed – or wrenched even further apart?
The Patient by Jane Shemilt is a standalone novel. Rachel is a respected doctor who lives in a beautiful, affluent English village where her husband Nathan teaches at a high-end private school. Competent, unflappable, and nearing 50, Rachel has everything in her life firmly in her control, even if some of its early luster has worn off. But one day a new patient arrives at her practice for emergency treatment. Luc is a French painter married to a wealthy American woman who's just purchased a historic home on the edge of Rachel's posh neighborhood. The couple has only recently moved, but Luc is struggling with a mental disorder, and so he goes to the nearest clinic, which brings him to Rachel.
Their attraction is instant, and as Rachel's sense of ethics battles with newly awakened passion, the affair blinds her to everything else happening around her. A longtime patient appears to be following her every movement, turning up unexpectedly wherever she goes. Her somewhat estranged adult daughter Lizzie is hiding a secret – or at least, hiding it from Rachel. Nathan has grown sour and cold as well – or is that simply Rachel's guilty conscience weighing on her? But when one of her colleagues winds up murdered and Luc is arrested for the crime, everything Rachel didn't know about her life explodes into the open – along with her affair with her patient – a disgrace and scandal that will have consequences no one could have foreseen.
Order of Books » Authors » Order of Jane Shemilt Books