Order of Megan Miranda Books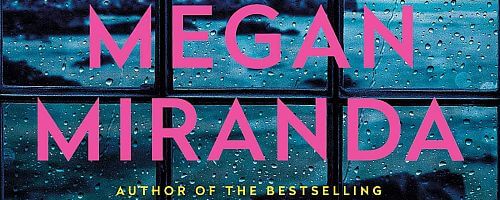 Megan Miranda is an American author best known for writing The Last House Guest and Such a Quiet Place.
Miranda grew up in New Jersey before heading off to college. She ended up graduating from MIT. Miranda now makes her home in North Carolina where she lives with her husband and children.
Publication Order of Fracture Books
Publication Order of Standalone Novels
| | | |
| --- | --- | --- |
| Hysteria | (2013) | |
| Soulprint | (2015) | |
| The Safest Lies | (2016) | |
| All the Missing Girls | (2016) | |
| The Perfect Stranger | (2017) | |
| Fragments of the Lost | (2017) | |
| Come Find Me | (2019) | |
| The Last House Guest | (2019) | |
| The Girl from Widow Hills | (2020) | |
| Such a Quiet Place | (2021) | |
| The Last to Vanish | (2022) | |
| The Only Survivors | (2023) | |
If You Like Books, You'll Love…
Such a Quiet Place takes place in Hollow's Edge. It used to be a quiet place, a private neighborhood with friendly neighbors. Now, it's a place where you can find secrets, scandal, and a suspected killer. The murder of Brandon and Fiona Truett changed everything in the neighborhood. The property values have gone down and the empty Truett house serves as a constant reminder of what happened. The neighbors all blamed Ruby Fletcher, but now she is back after her conviction was overturned. Harper Nash always treated Ruby like a little sister, but now she's terrified of her. She can't turn her away though as she has nowhere else to go. After Ruby's return, it becomes clear that there may be more to the Truett's murder than meets the eye and the killer may still be out there.
The Last House Guest takes place in Littleport, Maine. It is a town that has always seemed like two towns: one where the wealthy live part-time and the other where the workers who live their year-round live. Friendships end up finding their ways among the locals and the summer people. Sadie comes for the summer and ends up striking up a years long friendship with local Avery. When Sadie is found dead and its ruled a suicide, Avery is the one blamed by many in the community. While Avery herself doubts that it truly was a suicide and decides to look into it.
Order of Books » Authors » Order of Megan Miranda Books