Order of Janelle Brown Books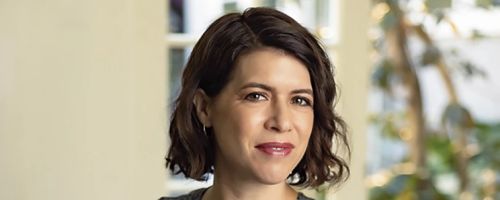 Janelle Brown is an American author of women's fiction and suspense/thriller novels. She is a New York Times bestselling author. Janelle grew up in the Bay Area of California, and studied at the University of California, Berkeley. She worked for Wired, and was named one of the "Top 25 Women on the Web." She also worked as a senior writer at Salon.com. Janelle lives in Los Angeles with her husband, filmmaker Greg Harrison.
Janelle Brown made her debut as an author in 2008 with All We Ever Wanted Was Everything. Below is a list of Janelle Brown's books in order of when they were originally published:
Publication Order of Standalone Novels
| | | |
| --- | --- | --- |
| All We Ever Wanted Was Everything | (2008) | |
| This is Where We Live | (2010) | |
| Watch Me Disappear | (2017) | |
| Pretty Things | (2020) | |
| I'll Be You | (2022) | |
Publication Order of We Could Be Heroes Books
| | | |
| --- | --- | --- |
| Pigeon Tony's Last Stand | (2023) | |
| Unknown Caller | (2023) | |
| Trouble | (2023) | |
| These Cold Strangers | (2023) | |
| Kill Night | (2023) | |
If You Like Janelle Brown Books, You'll Love…
All We Ever Wanted Was Everything is a standalone novel by Janelle Brown. When Paul Miller's pharmaceutical company goes public, making his family IPO millionaires, his wife, Janice, is sure this is the windfall she's long been waiting for – until she learns, via messengered letter, that her husband is leaving her (for her tennis partner!) and cutting her out of the new fortune. Meanwhile, four hundred miles south in Los Angeles, the Millers' older daughter, Margaret, has been dumped by her newly famous actor boyfriend and left in the lurch by an investor who promised to revive her fledgling post-feminist magazine, Snatch. Quickly headed toward bankruptcy and dogged by creditors, she heads home where her 14-year-old younger sister Lizzie is having difficulties of her own. Formerly chubby, Lizzie has been enjoying her newfound status until some bathroom graffiti alerts her to the fact that she's considered the school slut.
The three Miller women retreat behind the walls of their Georgian colonial to wage battle with divorce lawyers, debt collectors, drug-dealing pool boys, mean girls, country club ladies, evangelical neighbors, their own demons, and each other. Can we root for these women, even if the world they live in epitomizes everything wrong with the American Dream?
This is Where We Live is a standalone title by Janelle Brown. Claudia and Jeremy, a young married couple (she's an aspiring filmmaker, he's an indie musician), are on the verge of making it. Her first film was a sensation at Sundance and is about to hit theatres; he's assembled a new band and only needs a few more songs to complete an album. They've recently purchased their first home – a mid-century bungalow with a breathtaking view of Los Angeles – many thanks to an adjustable-rate mortgage. But a series of major events – the tanking of Claudia's film, the return of Jeremy's manipulative ex-girlfriend, and the staggering adjustment of their monthly mortgage payments – deal a crushing blow to their dreams of the good life and their professional aspirations and make them question their values and their shared vision of the future.
Watch Me Disappear is a standalone suspense novel by Janelle Brown. It's been a year since Billie Flanagan – a Berkeley mom living a good life – went on a hike by herself in Desolation Wilderness and vanished from the trail without a trace. Her body was never found, just a shattered cellphone and a single hiking boot. Her husband and teenage daughter have been coping with Billie's death the best they can: Jonathan drinks as he works on a loving memoir about his marriage; Olive grows remote, from both her father and her friends at her all-girls school.
But then Olive starts having strange visions of her mother, still alive. Jonathan worries about Olive's emotional stability, until he starts unearthing secrets from Billie's past that bring into doubt everything he thought he knew about his wife. Who was the woman he knew as Billie Flanagan?
Together, Olive and Jonathan embark on a quest for answers – about Billie, but also about themselves, learning, in the process, about all the ways that love can make us see things differently.
Order of Books » Authors » Order of Janelle Brown Books