Order of Jenna Blum Books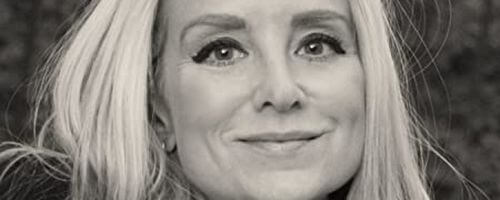 Jenna Blum is an American author best known for writing Those Who Save Us and Woodrow on the Bench.
She started writing at the age of four and has been doing it professionally since the age of sixteen. Jenna earned her B.A. in English from Kenyon College then went on to Boston University where she earned her M.A. in Creative Writing. Blum has previously taught creative writing at Boston University. She also worked with Grub Street Writers in Boston to teach fiction and novel workshops. She made her debut as a novelist in 2004 when she released, Those Who Saved Us.
Publication Order of Standalone Novels
Publication Order of Non-Fiction Books
Publication Order of Anthologies
If You Like Jenna Blum Books, You'll Love…
Those Who Saved Us follows a woman named Trudy whose mother, Anna Schlemmer, was in Germany during World War II. Her mother always refused to talk about her time there and moved to America with a soldier who liberated her. The only evidence of their past is a family portrait showing Anna, Trudy, and a Nazi officer, the Obersturmfuhrer of Buchenwald. Trudy is now a professor of German history dealing with guilt about her heritage so she sets out to investigate their past and find out the truth about her mother's life, no matter how heartbreaking it is.
Woodrow on the Bench: Life Lessons from a Wise Old Dog is Blum's tribute to her black lab. Jenna and her dog were inseparable for fifteen years. She called him the George Clooney of dogs because of his good looks and charms. Now, Woodrow is aging and he's beginning to fail. She'll find that while she may have been the one to adopt Woodrow, he is the one with much to teach her. As she deals with her dog, she learns what it truly means to love another being.
Order of Books » Authors »