Order of Jenna Wolfhart Books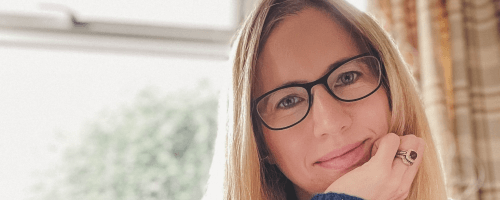 Jenna Wolfhart is an American author of fantasy and paranormal romance novels. She writes the Fallen Fae, The Mist King, Otherworld Academy, Paranormal PI Files, and other series. Jenna spends most of her time writing away, but when she's not, she enjoys training CrossFit, reading epic fantasy novels, and drinking way too much coffee. Jenna resides in England with her husband and two dogs.
Jenna Wolfhart made her debut as a novelist in 2017 with Witch's Curse, which began her Bone Coven Chronicles series. Below is a list of Jenna Wolfhart's books in order of when they were originally published:
Publication Order of The Bone Coven Chronicles Books
Publication Order of Demons After Dark: Covenant Books
Publication Order of Demons After Dark: Temptation Books
Publication Order of The Fallen Fae Books
Publication Order of Hidden Kingdoms Books
Publication Order of The Mist King Books
Publication Order of Order of the Fallen Books
Publication Order of Otherworld Academy Books
Publication Order of The Paranormal PI Files Books
Publication Order of Protectors of Magic Books
Publication Order of The Supernatural Spy Files Books
Publication Order of Immortal Vices and Virtues Books
If You Like Jenna Wolfhart Books, You'll Love…
Jenna Wolfhart Synopses: Court of Ruins is the first book in the Fallen Fae series from novelist Jenna Wolfhart. Reyna Darragh would rather be on the battlefield than engage in the shady practices of the fae courts. In any case, as the girl of a High Lord, her hand in marriage can end the conflict quicker than her sword. So, with her kingdom in ruins, she agrees to marry Prince Thane, her foe. The very same prince who, during the war, killed hundreds of people of her kind.
Because Reyna has a much more elaborate plan in mind. She plans to marry him, make him king, and then kill him so that she can take the throne herself to protect her kingdom from the evil prince. However, a traitorous desire arises as she gets closer to capturing the crown.
In a forgotten realm, a greater evil rises above the storm of passion, intrigue, and betrayal. Reyna can ultimately assist in stopping it, but she must choose her loyalties: with vengeance in her heart or her duty to her kingdom.
A Dragon in the Ashes is a novel by author Jenna Wolfhart. Aradia Galatas faces a fate worse than death because she is wanted for crimes she did not commit. The worst kind of torture is well-known among the mages of the king. She takes cover in the library before stumbling through a door into a secret kingdom and landing right in the arms of Yuto, a tall, dark, and extremely rude man who goes by the name Lord of Dragons. He says he's trapped, but he won't explain why. Additionally, he believes that Aradia holds the key to his freedom—if only she would take him back through the portal. However, Aradia is unable to return to her homeland without putting her own life at risk. She cannot also remain with Yuto. His touch can start fire because he is so dangerous. Passion flares up as Aradia plans her escape. But she puts more than just her heart in danger if she caves. In the blaze, they could both lose themselves.
Of Mist and Shadow by Jenna Wolfhart is the first book in the Mist King series. At the point when the horrible fae lord gets Tessa taking his strong gemstones, he requests a brutal discipline. In order to become his eventual human bride, she must leave her friends and family behind.
Tessa has never entered the glittering fae city because no mortals are permitted there. She had no idea how horrifying the situation was there. She is humiliated, terrorized, and put in danger by King Oberon and the people she loves. However, when she manages to escape, someone far worse locates her. The enemy fae who initially ensnared her people under King Oberon's rule, the lethal Mist King. the one who watched as human cities burned down and were destroyed.
He holds her hostage and then makes a deal with her. He will free her people if you kill the first human fae king. However, just as he is, the mists beyond the kingdom's borders are mesmerizing, ruthless, and dangerous. Tessa is forced to make a decision as she fights her growing desire. Only one fae can be killed by her dagger. Which king will be the one she chooses?
Order of Books » Authors » Order of Jenna Wolfhart Books