Order of Jennifer Robson Books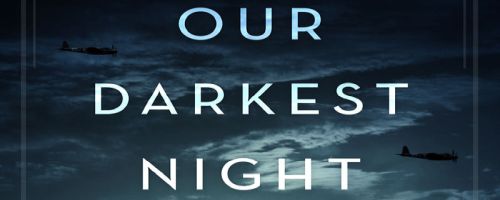 Jennifer Robson is the author of historical fiction novels. She is best known for her books set during and after World War II, The Great War series as well as standalone novels like Goodnight From London and Our Darkest Night.
Robson was a lifelong history nerd so writing these novels came naturally to her. She French literature and Modern History as an undergraduate at King's University College at Western University. Jennifer than moved on to Saint Antony's College at the University of Oxford where she earned her doctorate in British economic and social history. Having previously worked as an editor, Robson is now a full-time writer. She makes her home in Toronto, Canada with her family.
Publication Order of The Great War Books
Publication Order of Standalone Novels
Publication Order of Short Stories/Novellas
Publication Order of Anthologies
If You Like Jennifer RobsonBooks, You'll Love…
Our Darkest Night takes place in 1943 as Nazi Germany occupies Italy. Italian Jews like the Mazin family are living in fear. Nina Mazin decides to leave Venice and her family with a man she just met in hopes of surviving. She goes with Nico, a moral and just man, who won't standby while the Nazis take innocent lives. He gets Nina to pose as his new bride to escape and takes her to the farm, but the two will have to convince others that they are married and in love. Farm life isn't for Nina, but as the two grow to know each other, they may turn their relationship into something more than pretend.
The Gown is a story about one of the most famous wedding dresses in history: Queen Elizabeth's wedding gown and the women who made it. It is a rough time in London in 1947 and Ann Hughes and Miriam Dassin, embroiderers at the famed Mayfair fashion house are struggling to get by. They get a chance at a brighter future when they are chosen to take part in the making of Princess Elizabeth's wedding gown. More than half a century later, in 2016 Toronto, , Heather Mackenzie seeks to unravel the mystery of a set of embroidered flowers that her late grandmother owned. This will send her to discovering her Nan's connection to the celebrated textile artist and holocaust survivor Miriam Dassin.
Order of Books » Authors » Order of Jennifer Robson Books