Order of Jerry Spinelli Books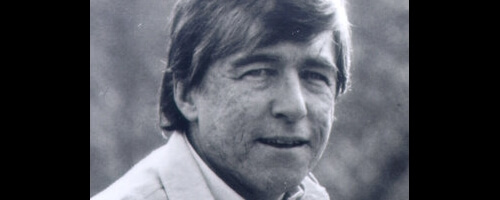 Jerry Spinelli is a Newberry Award winning author who is best known for writing Maniac Magee and Stargirl. He writes children's novels that focus on the period around adolescence and adulthood.
Spinelli got a great start in writing as when he was 16 his school's football team got a huge victory. Instead of going out and celebrating, he went home and composed a poem about the game. His father liked it so much that he got it published in the local paper which helped to inspire him to become a writer in his future. He attended Gettysburg College where he wrote short stories and worked as editor for the college literary magazine. It took him a few years after graduation to get published as numerous adult novels he wrote were rejected, but his fifth novel was Space Station Seventh Grade and he became published in 1982.
Publication Order of Space Station Seventh Grade Books
Publication Order of Fourth Grade Rats Books
Publication Order of Tooter Tale Books
Publication Order of Stargirl Books
Publication Order of School Daze Books
Publication Order of Standalone Novels
Publication Order of Picture Books
Publication Order of Non-Fiction Books
Publication Order of Anthologies
If You Like Jerry Spinelli Books, You'll Love…
Stargirl is the first book in the series of the same name. From the first day at Mica High, Stargirl bursts into the lives of the students. She manages to lead a revolution of school spirit with just one cheer, she captures the heart of Leo Borlock, and the whole school is enchanted by Stargirl. Until they're not. They turn on her in an instant and she is shunned for the things that make her different. Leo is worried and desperate with love so he encourages her to become something that would destroy her: normal.
The Newberry Medal Award winning Maniac Magee is one of Spinelli's best known books. The book tells the story of Jeffrey Lionel "Maniac" Magee who is a bit of an urban legend in his hometown. He lost his parents due to a freak accident when he was young and that has made him into a different kind of kid. One day Magee decides to run. A lot. As he does and gets into all sorts of adventures, his legend grows as he deals with a difficult life in this small, racially divided town.
Order of Books » Authors » Order of Jerry Spinelli Books