Order of Gary Paulsen Books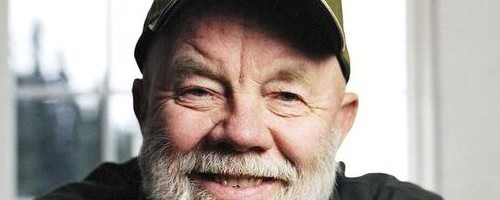 Gary Paulsen is an American author of young adult and children's books, including adventure, western, coming-of-age, non-fiction and more. He is a prolific author with over 200 books in print, plus 200 short stories and magazine articles and many plays. A common theme to his work is the wilderness and survivalist tactics. Some of his most popular books are his Brian Robeson/Hatchet books, but he also writes several other series, including the Francis Tucket, Murphy, World of Adventure, Tales to Tickle the Funnybone, Duncan Culpepper and more.
Gary Paulsen became a published author in 1966 with the novel The Special War. He has won the Newbery Honor Book Award, Northeastern Minnesota Book Award, Sequoyah Book Award, Golden Spur Award Award and the Margaret Edwards Award. Below is a list of Gary Paulsen's books in order of when they were originally published:
Publication Order of Francis Tucket Books
Publication Order of Lt. Ronnie Gold Books
Publication Order of Brian Robeson Books
Publication Order of Murphy Books
Publication Order of Tales To Tickle The Funnybone Books
Publication Order of Alida Books
Publication Order of Duncan Culpepper Books
Publication Order of Culpepper Adventures Special Books
Publication Order of Nightjohn Books
Publication Order of World Of Adventure Books
Publication Order of Lawn Boy Books
Publication Order of Theory, Practice and Destructive Properties Of… Books
Publication Order of Road Trip Books
Publication Order of Standalone Novels
Publication Order of Picture Books
Publication Order of Short Story Collections
Publication Order of Non-Fiction Books
Notes: Mr. Tucket was also published as Chance for Escape. The River is also known as The Return. Brian's Winter is also titled Hatchet: Winter. Brian's Return was also published as Hatchet: The Call. The final three Murphy books were co-authored by Brian Burks. The Green Recruit was co-authored by Ray Peekner. Road Trip and Field Trip were co-authored with Jim Paulsen. T.V. and Movie Animals was co-authored by Art Browne, Jr.
Rodomonte's Revenge was also published as Video Trap. The Rock Jockeys was also published as Devil's Wall. Project: A Perfect World was also published as Perfect Danger. The Treasure of El Patron is also known as Treasure Ship. Tiltawhirl John is also known as Tasting the Thunder. The Haymeadow is also known as The Fourteenth Summer. The Transall Saga is also known as Blue Light.
If You Like Gary Paulsen Books, You'll Love…
Gary Paulsen Synopses: Paintings from the Cave is a collection of three novels by Gary Paulsen. The novellas are each centered around a 12 year-old. Jake lives in a violent neighbourhood where fear is more common than a good morning greeting, but when he meets the neighbourhood sculptor, he learns of a whole new world. Jojo is not very close to her family, but is very close to her three dogs. When she tries to help a friend out, the dogs know how to help. Jamie and older brother Eric are alone in the world, but Jamie has a way with art and dogs that will lead them down the right path.
Dogteam is a prose poem in the form of a picture book, written by Gary Paulsen and illustrated by Ruth Wright Paulsen. In it, a team of dogs take the reader on a ride through the snow, in and out of the woods. And you'll wish this ride will never end.
Shop Worldwide: Amazon.com | Amazon.co.uk | Amazon.ca
Order of Books » Authors » Order of Gary Paulsen Books