Order of Jill Paton Walsh Books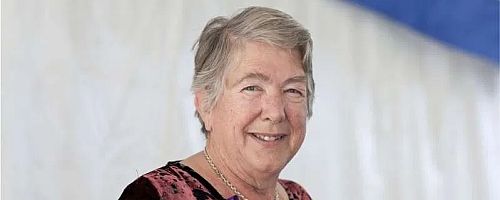 Jill Paton Walsh was an English author best known for her Booker prize-nominated novel Knowledge of Angels. She is also well known for writing the Peter Wimsey–Harriet Vane mysteries series with Dorothy L. Sayers.
Patton Walsh was born as Gillian Honorine Mary Herbert. She was married to Nicholas Herbert, 3rd Baron Hemingford, which made her Baroness Hemingford or The Lady Hemingford. For university, she attended St. Anne's College, Oxford and graduated from there in 1959. Jill received the CBE for services to literature in 1996. Then, in 1998, she won the Phoenix Award from the Children's Literature Association for A Chance Child.
Publication Order of Goldengrove Books
Publication Order of Gripping Tales Books
Publication Order of Imogen Quy Books
Publication Order of Lord Peter Wimsey & Harriet Vane Books
(with Dorothy L Sayers)
Publication Order of Standalone Novels
Publication Order of Picture Books
Publication Order of Chapbooks
Publication Order of Collections
Publication Order of Non-Fiction Books
Publication Order of Anthologies
If You Like Jill Paton Walsh Books, You'll Love…
The Wyndham Case is the first book in the Imogen Quy book series. The book starts with what seems like a tragic accident. Phillip Skellow has slipped, banged his head, and ultimately died from his injuries. There are rumors that he was stealing books, but that doesn't change the fact that it was an accident. However, the college nurse, Imogen Quy, has her doubts. When another student is found dead, drowned in an ornamental fountain, she knows that she is correct and sets out to investigate.
Jill Patton Walsh also wrote The Green Book. The story sees Pattie and her family as some of the last people to flee from the dying Earth. They take an old spaceship and head towards a distant planet that is meant to be their new home. They begin to settle this shiny new world, but they soon discover that their colony is in danger. There is nothing on the planet that is edible and the ground may not be able to grow anything. Their supplies start to dwindle and now Pattie and her sister must decide if they want to take a chance that will make this place livable.
Order of Books » Authors »