Order of J.M. Gregson Books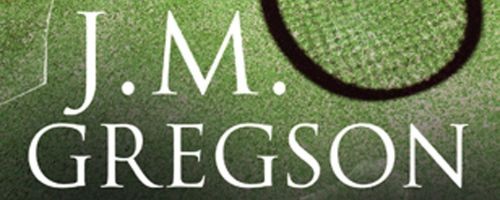 J.M. Gregson is a British author of mystery novels. He writes Lambert & Hook series and the Inspector Peach series. Gregson taught at every level of education for 27 years before becoming a novelist. He has included a diverse number of themes, such as golf and Shakespeare.
J.M. Gregson made his debut as a published novelist in 1989 with the novel Murder at the Nineteenth. Below is a list of J.M. Gregson's books in order of when they were first released:
Publication Order of Lambert and Hook Books
Publication Order of Inspector Peach Books
Publication Order of Standalone Novels
Publication Order of Non-Fiction Books
Note: For Sale – With Corpse was also published as Making a Killing. Sergeant Gregson's War was written as Jim Gregson.
If You Like J.M. Gregson Books, You'll Love…
J.M. Gregson Synopses: Who Saw Him Die? is the first Inspector Peach novel by J.M. Gregson. The uneasy peace between a widower and his son, who helps ex-cons rebuild their lives by letting them move into the family home, shatters when two suspicious deaths rock the neighbourhood.
Missing, Presumed Dead by J.M. Gregson is book 2 in the Inspector Peach series. Detective Inspector Percy Peach is feared greatly by the petty criminals of Lancashire – and not a little by his own chief, the feeble Superintendent Tucker. Peach finds to his disgust that his new detective sergeant is to be a woman. However, the capable and resourceful Lucy Blake proves, as the tale proceeds, to be more than a match for the formidable Peach. Their initial assignment is a baffling one. A nineteen year old girl has disappeared without warning from her home. Two years later, her body is found at the bottom of a deep pond on the North Lancashire golf course. Peach and Blake, in finding out about those who are close to her in her last months, begin to work out their own relationship and find it may after all be a rewarding one. The solution to the mystery is as unexpected as it is chilling and convincing.
Order of Books » Authors » Order of J.M. Gregson Books