Order of Jo Beverley Books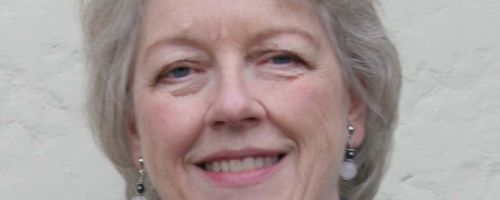 Jo Beverley (1947-2016) was an English-Canadian author of romance novels. Her series include the Company of Rogues series, the Malloren series, and others. Jo earned her English history degree from Keele University in Staffordshire. She started to enjoy writing as early as childhood, but she didn't decide to do it for a living until the '80s. During Jo's career, she won five RITA awards, and multiple Romantic Times awards (including two Career Achievement awards). She is also a member of the RWA Honor Roll and RWA Hall of Fame. After spending many years in Canada, Jo and her husband returned to England, where she later passed away. Jo is survived by her husband, two sons and granddaughter.
Jo Beverley made her debut as a published author in 1988 with the novel Lord Wraybourne's Betrothed. Below is a list of Jo Beverley's books in order of when they were originally released:
Publication Order of Renfrew/Kyle Books
Publication Order of Company of Rogues Books
Publication Order of Dark Champion Books
Publication Order of Mallorens Books
Publication Order of Three Heroes Books
Publication Order of Standalone Novels
Publication Order of Short Stories/Novellas
Publication Order of Short Story Collections
Publication Order of Anthologies
Notes: My Lady Notorious was also released with the shortened title of Lady Notorious. A Regency Valentine also has stories by Carola Dunn, Ellen Fitzgerald (aka Florence Stevenson), Kitty Grey and Sheila Simonson. A Christmas Delight also has stories by Sara Blayne, Anthea Malcolm (aka Joan Grant), Elizabeth Morgan, Dawn Aldridge Poore and Lois Stewart.
The Brides of Christmas also includes stories by Margaret Moore and Deborah Simmons. The Christmas Cat also includes stories by Julie Beard, Barbara Bretton and Lynn Kurland. Dragon Lovers also has stories from Karen Harbaugh, Mary Jo Putney and Barbara Samuel. The Last Chance Christmas Ball also has stories by Joanna Bourne and Mary Jo Putney. Star of Wonder also contains stories by Alice Alfonsi, Tess Farraday, and Kate Freiman.
If You Like Jo Beverley Books, You'll Love…
Jo Beverley Synopses: In The Demon's Bride by Jo Beverley, Rachel Proudfoot has enough trouble resisting the temptation of rakish Lord Morden without supernatural intervention. When she plays the traditional role of the Demon's Bride at a Walpurgis Night festival, however, a mighty earth spirit attempts to unite them in passion in order to return to the world.
Dare to Kiss is a standalone novella by Jo Beverley. In 1765 a desperate mother accepts shelter with a stranger for herself and her children, but at what cost? England in the Georgian age was not kind to the poor. When Lily Gifford finds herself homeless in the countryside on a bitter November evening has no choice but to accept shelter from a passing stranger. But when she and her children arrive at Brooks Hall, the house is cold and neglected, and their host abandons them to his handful of resentful servants. When Lily learns Sir Benjamin Brook's secret, she sees hope for herself and her family, if only she dare risk all to grasp it. The novella is connected to the author's Malloren series.
Order of Books » Authors »