Order of Joanne Proulx Books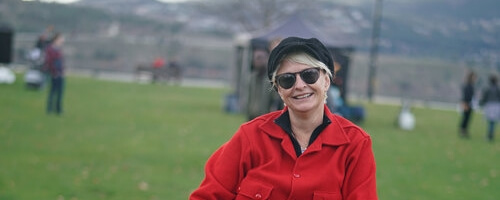 Joanne Proulx is a Canadian author who burst onto the scene with her debut novel, Anthem of a Reluctant Prophet, which won Canada's Sunburst Award for Fantastic Fiction. The book was one of The Globe and Mail's best debuts, as well as getting the same honor from Kirkus Reviews. Anthem of a Reluctant Prophet is also being adapted into a film.
Joanne lives and writes in Ottawa, Canada, where she also works as a teacher. She is a graduate of the Bennington Writing Seminars and is clearly a good advertisement for the success of those seminars.

Publication Order of Standalone Novels
If You Like Joanne Proulx Books, You'll Love…
Anthem of a Reluctant Prophet focuses on a 17-year old boy named Luke Hunter who has a vision and foretells the death of one of his friends with freakish accuracy. As you can imagine, this causes his life to get complicated and everyone in his hometown wants to know more. Everyone wants a piece of him and when local news and Christian fundamentalists find out, it only gets worse. Only Luke can't talk about all this with them as he is dealing with the premonition and his own existential ponderings in his own way. This darkly comic book is an easy read and a great coming of age story.
Piroulx followed that book up with We All Love the Beautiful Girls. A loving couple named Mia and Michael have their life turned upside down when they realize that a supposed friend and business partner has cheated them out of their life savings. At the same time, their son Finn pases out in the snow and pays dearly for his mistake. The family is on the rocks and everyone has their own way of dealing with their grief. This honest, tough book follows this family through the most difficult time of their lives.
Order of Books » Authors » Order of Joanne Proulx Books