Order of Jodi Ellen Malpas Books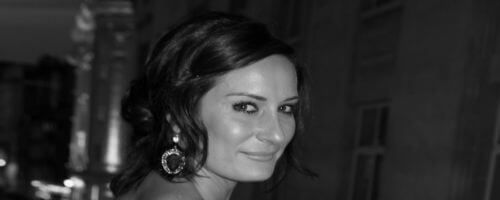 Jodi Ellen Malpas is a British writer who grew up in the Midlands town of Northampton where she still lives today. After finishing school she went to work for her family's construction business where she kept her dreams of writing a novel under wraps. Until 2012, when she finally got the courage and self-published This Man and she's been writing ever since.
The book got such a good reaction that Jodi decided to leave the security of the family business and focus full-time on her writing career. Her books have inspired a lot of women worldwide as her brilliant writing and steamy storylines have kept readers interested.
Publication Order of Belmore Square Books
Publication Order of Hunt Legacy Duology Books
Publication Order of One Night Books
Publication Order of Smoke & Mirrors Duology Books
Publication Order of This Man Books
Publication Order of This Man - The Story From Jesse Books
Publication Order of Unlawful Men Books
Publication Order of Standalone Novels
If You Like Jodi Ellen Malpas Books, You'll Love…
Malpas' first book was This Man which sees a young interior designer named Ava O'Shea who heads to a place called the Manor with no idea what to expect. When she gets there she finds Jesse Ward – a handsome, confident, playboy. Everything is telling her not to be attracted to this man, but she can't help herself and the animal attraction is strong. Jesse is used to getting what he wants and he wants Ava.
Promised is the first book in the One Night trilogy and it gets the series off to a strong start. Livy is working at a coffee shop when an absolutely gorgeous and attractive man comes in. She finds herself almost too distracted to take his order, but manages to do her job. He gets his coffee and he soon leaves, she thinks she'll never see him again. Until she finds his napkin that he left behind. There is a note written on it and it says that the man just wants one night to worship her. No feelings or commitments, only one night of pleasure. The note is signed M and Livy first thinks to run, but she finds herself drawn to M.
Order of Books » Authors »