Order of Jodi Meadows Books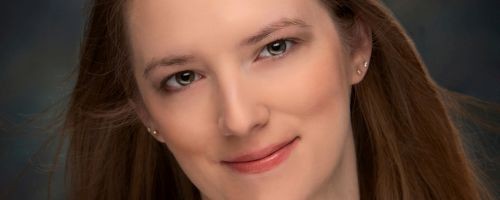 Jodi Meadows is an American author of YA fantasy novels. She writes the Newsoul/Incarnate and Orphan Queen series. Jodi is addicted to reading and has wanted to be a writer as soon as she decided she no longer wanted to be an astronaut. She lives in the Shenandoah Valley, Virginia with her husband, cat and an army of ferrets.
Jodi Meadows made her debut as a published novelist in 2012 with the novel Incarnate. Below is a list of Jodi Meadows' books in order of when they were originally released:
Publication Order of Newsoul/Incarnate Books
Publication Order of The Orphan Queen Books
Publication Order of Orphan Queen Prequel Short Stories/Novellas
Publication Order of The Lady Janies Books
(with Cynthia Hand, Brodi Ashton)
Publication Order of Fallen Isles Books
Publication Order of Nightrender Duology Books
Publication Order of Standalone Novels
Note: My Lady Jane is co-authored with Brodi Ashton and Cynthia Hand.
If You Like Jodi Meadows Books, You'll Love…
Jodi Meadows Synopses: Incarnate by Jodi Meadows is the first book in the Newsoul series. Ana is new. For thousands of years in Range, a million souls have been reincarnated over and over, keeping their memories and experiences from previous lifetimes. When Ana was born, one of those souls vanished, and no one knows why. When Ana travels to the capital city of Heart, its citizens treat her as a nosoul, suspicious and afraid of what her presence means. When dragons and sylph attack the city, is Ana to blame? Ana needs to uncover the mistake that gave her someone else's life, but will her quest threaten the peace of Heart and destroy the promise of reincarnation for all?
Asunder is the second book in Jodi Meadows' Newsoul/Incarnate series. As a Newsoul, Ana has always felt alone. Some residents of Heart are afraid of Ana's presence, a constant reminder of unstoppable change and the unknown. When the people turn violent, Ana must learn to stand up not only for herself, but also for those who cannot stand up for themselves.
Order of Books » Authors » Order of Jodi Meadows Books