Order of Jody Hedlund Books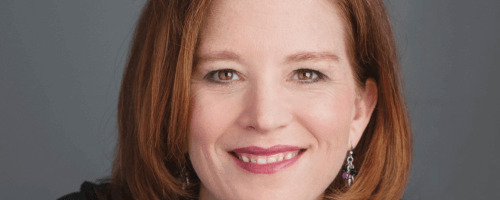 Jody Hedlund is an American author of inspirational historical romance novels. She writes the Beacons of Hope, Colorado Cowboys, Knights of Brethren, Uncertain Choice, and several other series. She has written for both adults and teens, and has won Christy, Carol, and Christian Book Awards (among others). Jody lives in Michigan with her family and five cats.
Jody Hedlund made her debut as a novelist in 2010 with the novel The Preacher's Bride, beginning her Hearts of Faith series. Below is a list of Jody Hedlund's books in order of when they were originally published:
Publication Order of Beacons of Hope Books
Publication Order of The Bride Ships Books
Publication Order of Colorado Cowboys Books
Publication Order of The Fairest Maidens Books
Publication Order of Hearts of Faith Books
Publication Order of Knights of Brethren Books
Publication Order of The Lost Princesses Books
Publication Order of Michigan Brides Books
Publication Order of Orphan Train Books
Publication Order of Uncertain Choice Books
Publication Order of Waters of Time Books
Publication Order of Standalone Novels
If You Like Jody Hedlund Books, You'll Love…
Jody Hedlund Synopses: Luther and Katharina is a standalone novel by Jody Hedlund. In the 16th century, Katharina von Bora was a noble-born nun who lived a sheltered life within the Abbey. However, her world was turned upside down when she read the writings of Martin Luther, a heretic, reformer, and outlaw of the Holy Roman Empire. Luther's ideas challenged the Catholic Church's teachings, advocating for marriage over a cloistered life, which awakened Katharina's desire for forbidden things, including Luther himself.
Despite their undeniable attraction and tension, Luther remains firm in his convictions and isolated, unwilling to put anyone else's life in danger. Meanwhile, Katharina longs for love but is strong-willed, clinging to her noble status and yearning for a partner of her own class. The two could not be more different.
As the world crumbles around them and Luther's life is constantly threatened, they form an unlikely bond of understanding, support, and love. Together, they will change the religious landscape forever.
Newton and Polly by Jody Hedlund is a standalone title. In the mid-eighteenth century, John Newton was a directionless young sailor in a world on the brink of war between England and France. He had no purpose in life beyond reporting to his ship and avoiding disappointing his father. But one night, he hears the captivating voice of Polly Catlett singing and is immediately smitten. He becomes determined to win her heart.
Although an intense bond quickly forms between them, Polly is a responsible and devout Christian, while John is reckless and indifferent to matters of faith. As they spend more time together, Polly becomes increasingly concerned about John's wayward ways.
Their relationship is tested when they make an ill-fated stop at a tavern and John is imprisoned. Polly is faced with a difficult choice: stand by John despite his faults or leave him behind and move on with her life. Will she sacrifice her future for the man she loves? In the end, only time will tell.
Come Back to Me is the first book in the Waters of Time series from author Jody Hedlund. Marian Creighton, a research scientist, has always thought her father's quest for the ultimate cure to be crazy, even though it was fueled by the desire to save her sister Ellen from the same genetic disease that took their mother's life. However, when her father falls into a coma after consuming a vial of holy water that is believed to contain traces of the Tree of Life, Marian must re-evaluate her beliefs. Her father has left behind clues that suggest he has traveled back in time, an idea that seems insane to Marian, until she tests his theories and finds herself in the Middle Ages during a peasant uprising.
Marian is rescued by William Durham, a brave knight who offers her protection and proposes marriage. As Marian spends more time in the past, she begins to develop feelings for William. Will she be able to find her father and return to the present to save her sister? And when the time comes for her to leave, will she want to? These questions weigh heavily on Marian as she navigates a dangerous journey through time.
Order of Books » Authors » Order of Jody Hedlund Books