Order of Joe Ide Books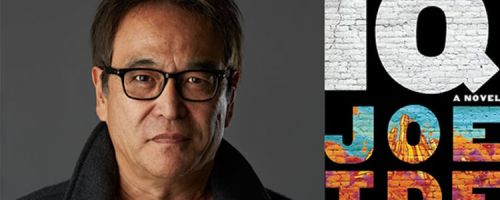 Joe Ide is a Japanese-American author who has been called the "best thing to happen to mystery writing in a long time." He grew up loving the Sherlock Holmes stories of Sir Arthur Conan Doyle and that shows in the books the he has written, the critically acclaimed novels IQ, Righteous, and Wrecked.
Joe Ide grew up in South Central Los Angeles during the tumultuous time of the 1970s. After the Watts riots when the area was overwhelmingly poor and black. He had almost exclusively black friends growing up which helped form the characters that he now writes about.
Publication Order of IQ Books
Publication Order of Philip Marlowe Books
| | | |
| --- | --- | --- |
| The Big Sleep | (1939) | |
| Farewell, My Lovely | (1940) | |
| The High Window | (1942) | |
| The Lady in the Lake | (1943) | |
| The Little Sister | (1949) | |
| The Long Goodbye | (1953) | |
| Playback | (1958) | |
| Poodle Springs | (1989) | |
| Perchance to Dream | (1991) | |
| The Black-Eyed Blonde | (2014) | |
| Only to Sleep | (2018) | |
| The Goodbye Coast | (2022) | |
If You Like Joe Ide Books, You'll Love…
IQ was his first book and the first of the series. This book introduces to Isiah, a character that is known around town as IQ. He lives in East Long Beach where there is a high crime rate that the LAPD can't possibly keep up with. Instead of doing nothing about it, he goes about solving these crimes himself. In this introductory novel, he charges people whatever they can pay, but when a rap mogul's life is in danger – he takes the case. He finds a deep web of suspects each more dangerous than the last.
Righteous is the second novel in the series. This one takes on a more personal nature for Isiah. Ten years ago, his brother was gunned down by an unknown killer and his search for him nearly destroyed his life. Despite the success in his life and relative happiness, he can't help but think back to his brother and re-opens the case. The search takes him to Las Vegas where he unfortunately gets mixed up with some dangerous Chinese gangsters. Packed with suspense and page-turning twists, the IQ series has a worthy follow-up in this book.
Order of Books » Authors » Order of Joe Ide Books
One Response to "Order of Joe Ide Books"