Order of John Galligan Books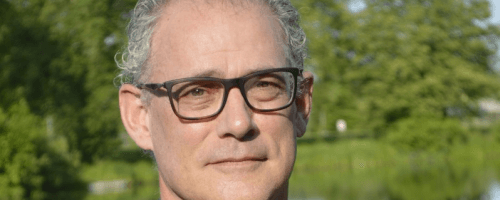 John Galligan is an American author of mystery novels. He writes the Bad Axe County series and the Fly Fishing Mysteries series. John has also worked as an award-winning journalist and screenwriter. He earned his BS in Environmental Policy and his MA in English Literature from the University of Wisconsin-Madison.
John Galligan made his debut as a novelist in 2001 with the standalone novel Red Sky, Red Dragonfly. Below is a list of John Galligan's books in order of when they were originally published:
Publication Order of Bad Axe County Books
Publication Order of Fly Fishing Mystery Books
| | | |
| --- | --- | --- |
| The Nail Knot | (2003) | |
| The Blood Knot | (2005) | |
| The Clinch Knot | (2008) | |
| The Wind Knot | (2011) | |
| Riverwatcher | (2013) | |
Publication Order of Standalone Novels
If You Like John Galligan Books, You'll Love…
John Galligan Synopses: The Nail Knot by John Galligan is the first Fly Fishing Mystery novel. The going has gotten tough, and Ned "Dog" Oglivie has gone fly fishing for trout. All across America. At least until his money runs out…
Forced by tragedy to turn his back on human society, he is fishing himself into oblivion. And he's almost there. Playing the back roads of America in a damaged old RV that was stocked with vodka-tang, bad cigars, and peanut butter sandwiches. The Dog rolls into tiny Black Earth, Wisconsin, with the intention of fishing the yellow sally stonefly hatch – but instead finds a body – and is armed with a loaded pistol – for when he runs out of cash.
Who was responsible for the death of Jake Jacobs, a fellow fly fisherman and late-comer who tried to save Black Earth Creek? Why did Jacobs have such a strange disfigurement? Why doesn't the Dog care? Can he rekindle his faith in people? Can the Dog reclaim his own life by showing concern for the death of an outsider? Can he untie The Nail Knot?
Bad Axe County by John Galligan is the first book in the series of the same name. Heidi White's parents were shot to death 15 years ago on their Bad Axe County farm. The case was closed after the police declared it a murder-suicide. But that night, Heidi discovered the one piece of information that, if the police would just listen, could reveal the truth.
Now known as Heidi Kick, Heidi White is the mother of three young children and the wife of local baseball icon Harley Kick. In Bad Axe, she also serves as the interim sheriff. The other half of the county wants Heidi elected, but they will go to any lengths to prevent her from working in law enforcement. Tensions rise and long-buried secrets come to the surface as a deadly ice storm approaches Bad Axe.
Heidi finds herself on the trail of a missing adolescent girl as rivers flood their banks and roads are washed away by freezing rain. She follows clues to backwoods stag parties, abandoned dairy farms, and the local salvage yard, where a different teen girl's body has been carefully kept hidden for a decade.
Heidi realizes that someone is giving her clues as the storm continues to rage. These clues lead her to some unpleasant truths about the local baseball team and a legendary game her husband pitched years ago. Heidi is on the verge of shaking her community to the core by solving a murder, locating a missing girl, and bringing a monster to justice. She is also on the verge of learning the truth about the night her parents died.
Order of Books » Authors » Order of John Galligan Books