Order of John Jantunen Books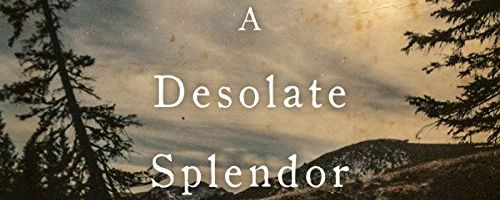 John Jantunen is a Canadian author. He is best known for writing No Quarter, A Desolate Splendor, and Savage Gerry.
Jantunen makes his home in Kingston, Ontario, Canada. Prior to making his home there, John traveled extensively throughout the country of Canada and lived in nearly every region in the country. He believes that a writer should fully engage with the world in order to create great works and has used his experiences to fuel his novels. He made his debut as an author in 2013 with the release of fallingoverstandingstill.
Publication Order of Tildon Chronicles Books
Publication Order of Standalone Novels
| | | |
| --- | --- | --- |
| fallingoverstandingstill | (2013) | |
| Cipher | (2014) | |
| A Desolate Splendor | (2016) | |
| Savage Gerry | (2021) | |
| Mason's Jar | (2023) | |
If You Like John Jantunen Books, You'll Love…
No Quarter introduces us to Rene Descartes after his release from prison. He is now living in a trailer outside of Hidden Cove, a place where the rich and famous head to relax in their gated communities. One day, Rene is attacked by the son of the fourth richest man in the country which will lead to him seeking revenge on this rich person's paradise via fire. The flames will threaten both rich and poor. Deacon Riis, the small town's reporter, thinks that the fire was not set by Rene, but someone else. Someone who wishes to write into life the apocalyptic world imagined by the late George Cleary, a local novelist that saw the end of times coming.
Jantunen is also the author of Savage Gerry. In this book, Gerald Nichols is a local folk hero known as "Savage Gerry" after shooting the men who killed his wife. After that he moved into the wilds with his thirteen-year-old son. He was eventually caught by the police for the murders and is sentenced to three consecutive life sentences for the crimes. He is set to be in for life until the day the power goes out at the prison. The guards flee and Gerald manages to escape. The world is in chaos and if he wants to get back to his son, he'll need to turn to the darkness and become Savage Gerry once again.
Order of Books » Authors » Order of John Jantunen Books