Order of John Mortimer Books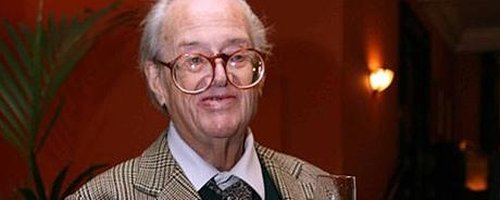 Sir John Mortimer was an English lawyer and author who was best known for his Rumpole series of books. As a young man he had hopes of being an actor and then a writer, but his father encouraged him to get into the law. During his law career he worked in defense of many high profile obscenity cases including defending Gay News editor on charges of blasphemous libel and Virgin Records over their use of the work "bollocks" for the famous Sex Pistols album.
It was the barrister Horace Rumpole that was ultimately Mortimer's greatest contribution. The character was created based on his father and debuted on BBC Play for Today played by Leo McKern. The short was such a success that it later became it's own series.
Publication Order of Rumpole of the Bailey Books
Publication Order of Rapstone Chronicles Books
Publication Order of Standalone Novels
Publication Order of Chapbooks
Publication Order of Plays
Publication Order of Non-Fiction Books
Publication Order of Anthologies
If You Like John Mortimer Books, You'll Love…
Rumpole and the Penge Bungalow Murders is a full-length novel that tells the long-awaited story of Rumpole's first case. A an is accused of murdering his father and his father's friend with a pistol taken from a dead German pilot. This is the case and trial that put Rumpole on the map and helped shape him into the barrister that he would become. This book is considered a great jumping on point for new readers as well as a must-read story for fans of the classic character.
The character of Rumpole is very much of his era, but that idea was thrown for a loop in Rumpole and the Reign of Terror as he is given a very modern case in our new world. He is asked to defend a Pakistani doctor who has been imprisoned for suspicion of aiding Al Qaeda. The man has not been charged or put on trial and it is up to Rumpole to set things right. Meanwhile, his wife is causing him some problems as well as she threatens to write a tell-all memoir.
Order of Books » Authors » Order of John Mortimer Books