Order of Jonathan Coe Books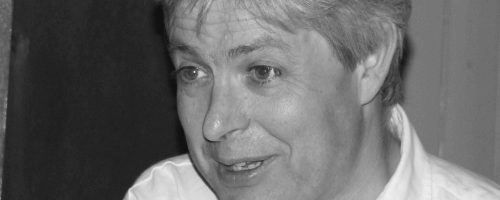 Jonathan Coe is a British novelist. His writing often involves politics in one way or another, but also includes satire. Jonathan studied at King Edward's School, Birmingham and Trinity College, Cambridge, and went on to teach at the University of Warwick – completing his Ph.D. in English Literature. He also holds an honorary degree from the University of Birmingham.
Jonathan Coe made his debut as a novelist in 1987 with The Accidental Woman. Below is a list of Jonathan Coe's books in order of when they were originally released:
Publication Order of Rotters' Club Books
Publication Order of The Winshaw Legacy Books
Publication Order of Standalone Novels
Publication Order of Short Stories/Novellas
Publication Order of Collections
Publication Order of Non-Fiction Books
Publication Order of Save the Story Books
Publication Order of Anthologies
If You Like Jonathan Coe Books, You'll Love…
Jonathan Coe Synopses: The Terrible Privacy of Maxwell Sim by Jonathan Coe is a standalone title. Maxwell Sim can't seem to connect with anyone in a meaningful way. He uses a fictitious identity to communicate with his estranged wife via email; His incomprehensible teen daughter prefers her BlackBerry to talking to him; and his childhood best friend won't answer his phone. Max quits his job at the local department store and accepts a bizarre business proposal that requires him to drive a Prius filled with toothbrushes from London to the remote Shetland Islands in an effort to break out of this terrible rut. However, Max's trip doesn't go as planned because he can't resist visiting a number of important people from his past.
The Rain Before It Falls by Jonathan Coe is a standalone novel. Rosamond is sent to Shropshire as a young girl to escape the Blitz. She develops a close bond with Beatrix, her older cousin, who is a young woman who is plagued by resentment and rage. Sixty years later, just before she passes away, Rosamond writes down her memories on cassettes and sends them to Imogen, a distant cousin whom she barely knew. A heartbreaking family story is revealed as Gill, her beloved niece, listens to these tapes.
Maria, a completely clueless woman, is the focus of Jonathan Coe's novel The Accidental Woman. She seems to have a lot going for her, but she doesn't know where she's going and doesn't react to people or things. Her marriage fails, her parents' house burns down, and when she finally tries to find love, she is turned down.
In What a Carve Up! by Jonathan Coe, Michael is a lonely writer who is obsessed with a movie about a crazy knifeman. When he is asked to write the Winshaw family history, he realizes that the family has ruined his life, so he decides to get back at them by reenacting his favorite movie.
Number 11 by Jonathan Coe begins in the early 2000s: Alison and Rachel, both ten years old, have a terrifying encounter with the "Mad Bird Woman," who lives down the street. Others who are associated with the girls are ensnared throughout the novel as the narrative progresses through time: The former singer Alison's mother is competing on a popular reality television show; confronting Rachel's university mentor about her late husband's disastrously obsessive search for a German film he watched as a child; a young police officer looking into the apparent unrelated deaths of two stand-up comedians; the absurdly wealthy family who hire Rachel as a nanny, and Rachel will discover a sinister and terrifying secret beneath their enormous London mansion.
Order of Books » Authors » Order of Jonathan Coe Books