Order of Jonathan Sturak Books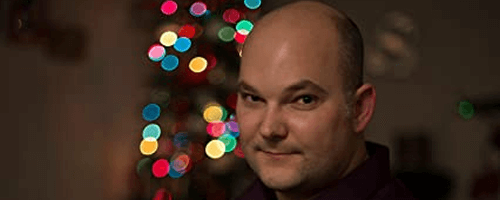 Jonathan Sturak is an American author. He made his debut as an author in 2009 with his first novel, Clouded Rainbow.
Sturak grew up in Pennsylvania in the Pocono Mountains area. He left home to attend school at Penn State University where he graduated with his degree in Computer Science and Film. The author now makes his home in Las Vegas where he gets a lot of motivation from the energy of the cities to craft his stories. In addition to his work as an author, Sturak is also an editor at NoirNation.com, the premier location for international crime fiction.
Publication Order of Standalone Novels
Publication Order of Short Stories/Novellas
Publication Order of Short Story Collections
Publication Order of Semi-Autobiographical Novels
Publication Order of Noir Nation Books
If You Like Jonathan SturakBooks, You'll Love…
Clouded Rainbow follows Roger Belkin at a time when he has everything going for him. He has a good career, marriage, and car. He works as an investment manager and is planning his life with his wife. Then one night he loses everything. His life goes from the American Dream to the American Nightmare. A traffic accident tears Roger and Lois apart which sends Roger on a mission to find his wife. How far would you go to find the one you love?
Global Burning is a post-apocalyptic novel by Sturak. The book takes place in the year 2045 when global warming has turned the world into a big fireball. Nothing is able to survive in the outside worlds and all the surviving humans are now underground. Scientists discover that the temper is rising and that the shields that the protect the underground are at risk of being destroyed. If that happens all of life will be exterminated and something needs to be done to sae them. Melissa Mercer, James Wilson, and the President of the New America will team up to do whatever it takes to save the human race from being wiped out.
Order of Books » Authors » Order of Jonathan Sturak Books