Order of Julia Bartz Books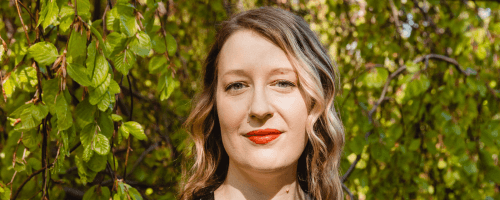 Julia Bartz is an American author of thriller novels. She is also a practicing therapist. Her fiction has appeared in publications including The South Dakota Review and InDigest Magazine. She lives in Brooklyn, New York.
Julia Bartz made her debut as a published novelist in 2023 with the novel The Writing Retreat. Below is a list of Julia Bartz's books in order of when they were originally published:
Publication Order of Standalone Novels
If You Like Julia Bartz Books, You'll Love…
Julia Bartz Synopsis: In The Writing Retreat by Julia Bartz, Alex had nearly given up on her aspiration of being a published author, until she was presented with a rare opportunity: a month-long writing retreat at the lavish estate of renowned feminist horror writer, Roza Vallo. Even the fact that her former best friend, Wren, who is now her adversary, would also be in attendance couldn't quell her enthusiasm.
Upon arrival, Roza shocks the attendees by announcing that they must each write an entire novel from scratch within the next month, and the author with the most exceptional work will be rewarded with a life-altering seven-figure publishing contract. Despite the seemingly insurmountable task, Alex is determined to emerge victorious. She focuses on her writing while ignoring the strange events occurring at the estate, including Roza's erratic conduct, Wren's malicious mind games, and rumors of the mansion's ghostly presence.
However, when one of the writers goes missing during a snowstorm, Alex becomes aware of the ominous situation. With time running out, she must unravel the truth or face a similar fate.
Julia Bartz Reviews: I loved The Writing Retreat! Roza Vallo, a highly regarded sci-fi and magical realism author, was the dream mentor for aspiring literary writers like Alex. She was among the privileged few, including Poppy, Taylor, Keira, and her former friend turned foe, Wren, who were invited to the Blackbriar estate to produce fresh writing under Roza's supervision.
But the retreat took a dark turn. What seemed like a relaxing getaway was far from it. Tensions ran high between Alex and Wren, and each character found Roza to be increasingly erratic and unforgiving.
Although the magical realism aspects of the story were not as appealing to me as the more realistic parts, the writing was captivating and full of emotion. There was no guarantee of safety, especially for those suffering from writer's block like Alex had for the past year. Yet, when tested, even the most unlikely individuals demonstrated exceptional determination and resilience. I found myself rooting for them throughout the narrative. Julia Bartz has created a memorable story that leaves a lasting impression. -GG
The Writing Retreat had its highs and lows. The first half was a page-turner, while the second half left me skimming through to reach the end. Nonetheless, it was a compelling read. I appreciated the author's writing style and plan to explore more of their work. The setting of a remote mansion in upstate New York during a frigid February added to the overall ambiance. However, I wasn't entirely fond of the book within a book concept. I preferred the present-day narrative, which was captivating on its own.
At its core, the story is about a relatable protagonist who lacks confidence and is easily influenced by others. She recently ended a close friendship with her former best friend, who happens to attend the writer's retreat with her. The retreat is led by a well-known author, and the book delves into various themes, which I found engaging. Unfortunately, the ending didn't sit well with me, as it seemed to veer off course. -Anna
Order of Books » Authors »