Order of Julie C. Dao Books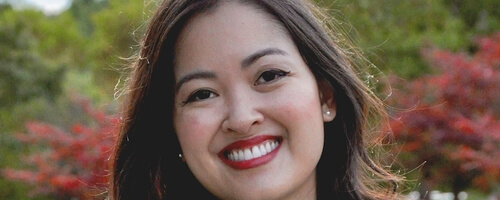 Julie C. Dao is a Vietnamese-American author best known for the Rise of the Empress series. That series began with Forest of a Thousand Lanterns and continued with Kingdom of the Blazing Phoenix.
Dao originally studied medicine in college, but soon realized that she did not like seeing blood or needles. She then worked in science news and research by day, and then wrote books about heroines fighting for their dreams at night. It was in this period that she was inspired to write Forest of a Thousand Lanterns, the first book in the Rise of the Empress series.
Publication Order of Rise of the Empress Books
Publication Order of Standalone Novels
If You Like Julie C. Dao Books, You'll Love…
Forest of a Thousand Lanterns is the first book in the Rise of the Empress series and introduces us to 18-year-old Xifeng. She is destined for greatness and to become the Empress of Feng Lu, but she will only reach that destiny if she embraces the darkness within. In order to reah the throne, she will have to spurn the man who loves her and exploit her magical powers by eating the hearts of the recently killed. Xifeng must ask herself if the cost is too high as the fate of the world hanging in the balance.
Dao is also the author of Song of the Crimson Flower, a standalone novel. The story focuses on Lan, Bao, and a cursed flute. Lan is the daughter of a wealthy nobleman and Bao is a physician's apprentice who loves her. When Bao makes his feelings known, Lan rejects him and she immediately regrets it. One day, she finds Bao's prized flute near her house. She takes care of it, not knowing that Bao's soul has been trapped inside by an evil witch. Only love will set Bao's soul free and Lan sets out to make amends with him to break the spell.
Order of Books » Authors » Order of Julie C. Dao Books