Order of Julie Murphy Books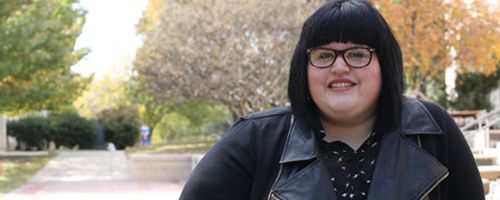 Julie Murphy is an American author who is best known as the author and creator of the Dumplin' series of books that were made into a Netflix series of the same name. The series is in the YA genre and the books have topped the New York Times Bestseller List.
Julie considers herself to be a Southern Belle despite being born in Connecticut. She didn't quite fit there though and decided to make her home in Fort Worth, Texas where that moniker is much more fitting. She lives there with her husband where she writes and spends time with her pets.
Publication Order of Dumplin' Books
Publication Order of Faith Herbert Origin Story Books
Publication Order of Meant To Be Books
Publication Order of Standalone Novels
Publication Order of Anthologies
If You Like Julie Murphy Books, You'll Love…
Dumplin' is the first book in the series of the same name. This book follows Willowdean Dixon, an unforgettable heroine, as she takes on her hometown's beauty pageant. A self-proclaimed fat girl, she isn't the typical beauty pageant type. When she meets Bo, a cute former jock from a private school, she is instantly attracted and surprised to find he likes her back. Feeling unsure of herself, she sets out to challenge herself in the toughest way imaginable: by entering the local beauty pageant. Willowdean will attempt to show the world that she belongs up there.
Another great book by Murphy is the standalone novel, Side Effects May Vary. Alice is a sixteen year-old girl who has been diagnosed with cancer. Instead of feeling sorry for herself, she starts a war. She creates a no-holds barred bucket list that really sets things off at school as she attempts to settle old scores. All is going well until she finds out that she is in remission. Good news, but not something she thought she would have to deal with as she'll be forced to face all of those with whom she stirred things up with her bucket list.
Order of Books » Authors » Order of Julie Murphy Books