Order of K.A. Tucker Books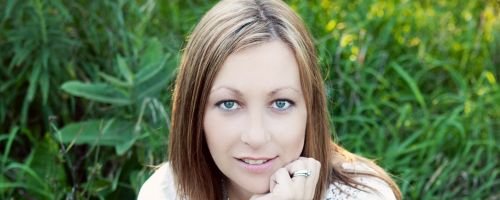 K.A. Tucker is a Canadian author of romance, suspense, and women's fiction books. She is a USA Today bestselling author. Kathleen wrote her first book when she was six with some crayons, and help from the school librarian. She loves to read, and will gladly read anything from high fantasy to chick lit. Her novels have been featured in several publications, such as USA Today, Globe & Mail, Suspense Magazine, First for Women, and Publisher's Weekly. Her work has been translated into 16 languages. Kathleen lives outside of Toronto with her family and pets.
K.A. Tucker made her debut as a published novelist in 2011 with novel Anathema. Below is a list of K.A. Tucker's books in order of when they were first released:
Publication Order of Burying Water Books
Publication Order of Causal Enchantment Books
Publication Order of Dirty Empire Books
(with Nina West)
Publication Order of Fate & Flame Books
Publication Order of Polson Falls Books
Publication Order of The Simple Wild Books
Publication Order of Ten Tiny Breaths Books
Chronological Order of Ten Tiny Breaths Books
Publication Order of Standalone Novels
If You Like K.A. Tucker Books, You'll Love…
K.A. Tucker Synopsis: Keep Her Safe is a standalone novel by K.A Tucker. Noah Marshall has lived a comfortable life thanks to his mother, the highly decorated chief of the Austin Police Department. But all that changes the night she reveals a skeleton that's been sitting in her closet for years, and succumbs to the guilt of destroying an innocent family's life. Reeling with grief, Noah is forced to carry the burden of this shocking secret. Gracie Richards wasn't born in a trailer park, but after fourteen years of learning how to survive in The Hollow, it's all she knows anymore. At least here people don't care that her dad was a corrupt Austin cop, murdered in a drug deal gone wrong. Here, she and her mother are just another family struggling to survive… until a man who clearly doesn't belong shows up on her doorstep. Despite their differences, Noah and Gracie are searching for answers to the same questions, and together, they set out to uncover the truth about the Austin Police Department's dark and messy past. But the scandal that emerges is bigger than they bargained for, and goes far higher up than they ever imagined.
Order of Books » Authors » Order of K.A. Tucker Books