Order of Kaira Rouda Books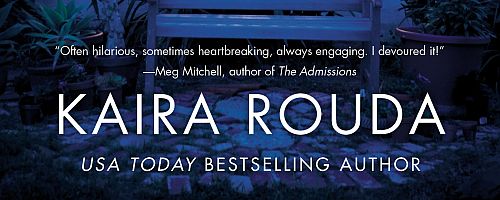 Kaira Rouda is an American author best known for writing books in the psychological suspense genre. Some of her most popular books are Best Day Ever, All the Difference, and The Favorite Daughter.
Rouda was born in Evanston, Illinois. She went on to attend college at Vanderbilt University where she earned a Bachelor of Arts in English and graduated magna cum laude. She began her career in the early 1990s as a reporter before moving onto the world of marketing. She would do that for nearly a decade before starting a real estate company in 2002. She finally decided to focus on fiction writing in 2011.
Publication Order of Indigo Island Romance Books
Publication Order of Laguna Beach Books
Publication Order of Standalone Novels
Publication Order of Short Stories/Novellas
Publication Order of Anthologies
If You Like Kaira Rouda Books, You'll Love…
The Next Wife sees Kate Nelson, a woman who had it all. A company of her own, a happy marriage, a daughter, and the seemingly perfect life. Until her husband leaves her for a younger woman, Tish. The younger woman now seems to be the one that has it all, but his first wife is a lot of baggage. Tish wants to keep her new life and she has plans for if Kate tries to get her back. However, what will happen next is something that neither woman sees coming. Their best-laid plans come undone and there is no telling what they will do next.
Rouda is also the author of The Favorite Daughter. Jane lives in a beautiful home in a gated community in Orange County. It is a wonderful home that is unfortunately touched by sandess after the death of Jane's oldest daughter, Mary. Jane has been a mess since it happened, but is now making plans to reclaim her life. What she'll find is a family that has changed. Her husband has been working more and more nights while her daughter is distant and secretive. Now she's left wondering, does someone know more about Mary's death?
Order of Books » Authors » Order of Kaira Rouda Books