Order of Natalie Barelli Books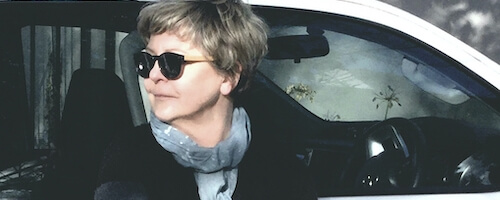 Natalie Barelli is an Australian author best known for writing psychological thrillers. Some of her best known books are The Loyal Wife, Unfaithful, and The Housekeeper.
When she is not writing, she can usually be found reading. Her favorite genre is, no surprise, psychological thrillers. She also enjoys cooking and owns a Vespa that she rides around her town in Australia.
Publication Order of Emma Fern Books
Publication Order of Standalone Novels
| | | |
| --- | --- | --- |
| Missing Molly | (2018) | |
| The Loyal Wife | (2018) | |
| The Accident | (2019) | |
| The Housekeeper | (2019) | |
| Unfaithful | (2020) | |
| Unforgivable | (2022) | |
If You Like Natalie Barelli Books, You'll Love…
The House Keeper sees a woman named Claire who sees Hannah at a hair salon and it cuts her to the bone. She has thought of Hannah every day since the last time she saw her and now that she sees her again it shakes her. So she decides to start stalking her. Hannah is now Mrs. Carter and living the life that should've been Claire's. When they first met Claire was a happy teenager with beautiful blond hair, but now she's an overweight, lazy drunk with dark hair. Hannah advertises a job for a housekeeper and Claire applies, knowing that she won't be recognized. She knows that if she wants to get her revenge that the best way to do it is from inside the house. However, she's not the only one in the house with secrets.
The story of Unfaithful features a wife who arrives unannounced at her husband's studio in search of a shoulder to cry on after the loss of one of her students. Only instead of getting some comfort, she instead has her worst fears confirmed as her husband is having an affair. Instead of throwing him out, she goes home and cooks dinner for the kids. She sets out to prove to him that she's still the woman he married as she needs this marriage to work to protect her own terrible secret. Now, the police have arrived to ask questions about her student that she can't answer while someone is sending her threatening text messages.
Order of Books » Authors » Order of Natalie Barelli Books
One Response to "Order of Natalie Barelli Books"