Order of Kathleen Brooks Books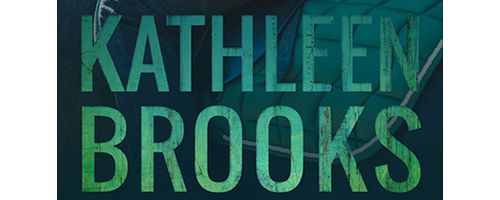 Kathleen Brooks is an American romance novel writer. She is known for her series of Bluegrass novels as well as her portrayal of strong, female heroines. While her books are in the romantic suspense category, the books are always tinged with a strong amount of humor as well as happily-ever-after endings. It is this unique style that has led to her books appearing on the New York Times' and USA Today Bestseller lists.
When she is not writing, Kathleen is an animal lover who spends time supporting animal rescue organizations and other non-profit organizations. She is active in Friends and Vets Helping Pets, who set out to protect and save our four-legged family members.
Publication Order of Bluegrass Books
Publication Order of Bluegrass Brothers Books
Publication Order of Bluegrass Singles Books
Publication Order of Women of Power Books
Publication Order of Forever Bluegrass Books
Publication Order of Web of Lies Books
Publication Order of Shadows Landing Books
Publication Order of Moonshine Hollow Books
If You Like Kathleen Brooks Books, You'll Love…
Bluegrass State of Mind is the first book in the Bluegrass series. McKenna Mason is the star of this one, living a perfect life in New York City. One day that life comes crashing down as she is a witness to a horrific crime involving some of the city's most powerful men. She wants to get away and to be safe so she turns to Will Ashton, a young lover from her past that she knows she can trust. These two will meet trouble at every turn, but the spark between them never truly went out and could be stronger than ever all these years later.
Shadows Landing is another series by Brooks and the first book is called Saving Shadows. Gavin is the only doctor on this South Carolina coastal town and he'd thought he'd seen it all – until he finds a woman washing up unconscious on his dock. The last thing Ellery remembers is a bat swinging towards her face. Gavin tries to keep Ellery safe in the small town while helping her to put back the pieces of her life and figure out just what happened to her on that fateful night.
Order of Books » Authors »