Order of Kiley Reid Books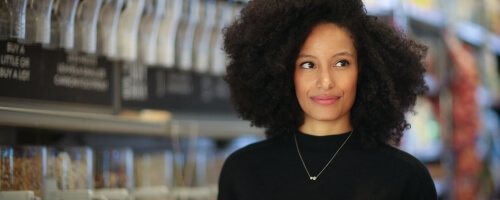 Kiley Reid is an American author out of Philadelphia who burst on the scene with her hit debut novel, Such a Fun Age. The book, according to Reid, explores "class dynamics in tiny microcultures" and this book explores how class works within the world of babysitting. The novel is set in Philadelphia where Reid herself lives.
The book got a lot of buzz right away and has already seen the film and television rights acquired by Queen & Slim writer/producer Lena Waithe. Kiley prefers to read and write about the moments in life when etiquette and class drop off and people are forced to deal with each other. Revealing moments like this are where she really finds inspiration and wants to write more about as a commentary on social media, sexual consent, class, and race. Reid has an MFA from the Iowa Writers' Workshop.
Publication Order of Standalone Novels
Publication Order of Short Stories/Novellas
Publication Order of Currency Books
| | | |
| --- | --- | --- |
| Me and Carlos | (2020) | |
| The Tomorrow Box | (2021) | |
| The Summer House | (2021) | |
| Crewelwork | (2021) | |
| Rewards | (2021) | |
| Simplexity | (2021) | |
| I Would Be Doing This Anyway | (2021) | |
| If You Are Lonely and You Know It | (2021) | |
If You Like Kiley Reid Books, You'll Love…
Such A Fun Age is Kiley Reid's smash debut novel. The book focuses on Alix Chamberlain and her child's babysitter, Emira Tucker. Alix is a powerful, wealthy woman with a confidence-driven brand that teaches other women how to live with the same confidence. One day, her babysitter is confronted in the supermarket by security for being out late with a white child. They accuse Emira of kidnapping as the whole thing is caught on video. While this emboldens Alix to help Emira, Emira herself is not so sure. She's broke and about to lose her health insurance with no idea what she is going to do with her future in life. Things get even more troublesome when the video surfaces and someone from Alix's past is on it. This puts them in a situation where the women find themselves on a crash course that will upend everything in their lives.
Order of Books » Authors » Order of Kiley Reid Books