Order of Kimberley Woodhouse Books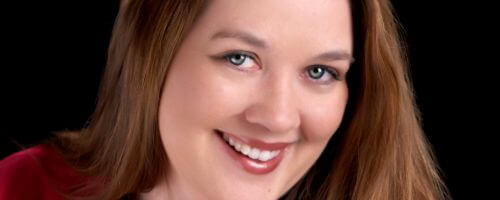 Kimberley Woodhouse is an American author of Christian-themed historical and contemporary novels, as well as non-fiction books. She loves stories, as well as history and research. Sometimes, she gets so engrossed in her research that her husband has lure her out with chocolate. Aside from writing, Kimberley also speaks at events and teaches writing around the country.
Kimberley Woodhouse made her debut as an author in 2011 with the novel No Safe Haven (with her daughter, Kayla). Below is a list of Kimberley Woodhouse's books in order of when they were first released:
Publication Order of Heart Of Alaska Books
(with Tracie Peterson)
Publication Order of The Jewels of Kalispell Books
(with Tracie Peterson)
Publication Order of Land Of The Midnight Sun Books
(with Kayla R. Woodhouse)
Publication Order of Secrets of the Canyon Books
Publication Order of Treasures Of Nome Books
(with Tracie Peterson)
Publication Order of Standalone Novels
Publication Order of Non-Fiction Books
Publication Order of Daughters Of The Mayflower Books
Publication Order of Doors To The Past Books
Publication Order of Anthologies
If You Like Kimberley Woodhouse Books, You'll Love…
Kimberley Woodhouse Synopses: All Things Hidden is a novel by Tracie Peterson and Kimberley Woodhouse. Gwyn Hillerman acts as a nurse at her father's medical practice in 1935 rural Alaska. Her mother, hating Alaska, had returned to Chicago with Gwyn's younger sister. There Sophia's engagement to Dr. Jeremiah Vaughan ends when he loses his medical license after the death of an affluent patient. Then the government decides to send a group of families to Alaska for a better life, and Dr. Hillerman urges Jeremiah to join his practice.
No Safe Haven is the first Land of the Midnight Sun novel by Kimberley & Kayla R. Woodhouse. Jenna and Andi Tikaani-Gray are hoping for a fresh start. Though twelve year-old Andi has long struggled with a rare medical disorder, she and her mother have finally received good news from out-of-town specialists. It's news they desperately needed, especially after the recent death of Jenna's husband (Andi's dad) in a car accident. But as they are flying home to Alaska, ready to begin again, the unthinkable happens. The pilot sabotages their small plane and crashes into Sultana, one of the most remote and dangerous mountains in the Land of the Midnight Sun. Even worse, a winter storm is headed their way along with someone who doesn't want to save them, but to kill them. Only one man can keep them alive: Cole Maddox, the mysterious last-minute passenger who joined them on their flight. But trust doesn't come easy to Jenna or Andi, and they both sense Cole is hiding something.
Order of Books » Authors »