Order of Kristina McMorris Books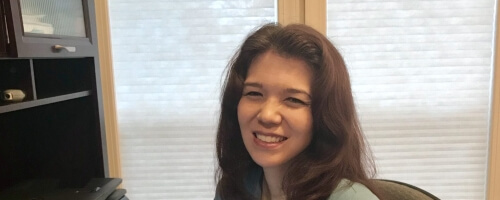 Kristina McMorris is an American author best known for writing historical fiction novels. She made her debut in 2011 with the release of Letters From Home that was partially inspired by her own grandparents' courtship during World War II.
McMorris has earned multiple literary awards for her books over the years and been nominated for many prestigious awards. McMorris often takes inspiration from true personal and historical accounts to give her books an added level of realism. Prior to her writing career, McMorris worked as a television host and even worked on an Emmy-winning program at the age of nine. She now makes her home in Oregon where she lives with her family.
Publication Order of Standalone Novels
Publication Order of Short Stories/Novellas
Publication Order of Good Intentions Books
Publication Order of Anthologies
If You Like Kristina McMorris Books, You'll Love…
Sold on a Monday is an unforgettable novel by McMorris. The book takes place in one of the hardest times in American history as breadlines, bank runs, and despair dominated American life. The book is inspired by a photograph that stunned the nation. Ellis Reed is a struggling reporter who comes across a house with a sign on the porch that reads " 2 Children For Sale". He snaps a picture of it with no intention of publishing, but it ends up being his big break. However, the publication of the photo leads to multiple unintended consequences and Reed will need to team up with a woman named Lillian Palmer to right some wrongs.
McMorris also wrote The Edge of Lost. This book tells a dual story of a young man who decides to leave his home in Ireland to head to America where he'll attempt to find his true father and a young girl who has gone missing on the prison island of Alcatraz. The young girl is the daughter of a prison guard and only a bankrobber named Tommy knows where she might be. While in the past, Shan dreams of leaving his poor life in Ireland behind for a trip to America. When the chance finally comes, Shan will need to overcome tragedy to forge a new life in the new world.
Order of Books » Authors »