Order of Laura Levine Books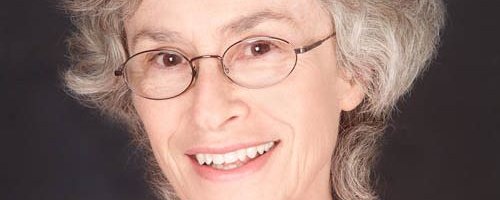 Laura Levine is an American author of cozy mystery novels (specifically, her Jaine Austen series). Although she has not been a novelist for long, Laura has been a writer for a very long time. She has worked on many sitcoms (including classics) like The Bob Newhart Show, Three's Company, Laverne & Shirley, The Love Boat, The Jeffersons and Mary Hartman, Mary Hartman. Her claim to fame is having created the Count Chocula and Frankberry General Mills cereals. Her favourite authors are Agatha Christie, Joe Keenan and Anne Tyler. Laura enjoys reading, swimming, gardening and walking (mostly to the refrigerator, she jokes).
Laura Levine's first novel was This Pen for Hire, published in 2002. The novel began her Jaine Austen series. As of this writing, she has had one book per year published in the series ever since. Below is a list of Laura Levine's books in order of when they were originally published:
Publication Order of Jaine Austen Books
| | | |
| --- | --- | --- |
| This Pen for Hire | (2002) | |
| Last Writes | (2003) | |
| Killer Blonde | (2004) | |
| Shoes to Die For | (2005) | |
| The PMS Murder | (2006) | |
| Death by Pantyhose | (2007) | |
| Killing Bridezilla | (2008) | |
| Killer Cruise | (2009) | |
| Death of a Trophy Wife | (2010) | |
| Pampered to Death | (2011) | |
| Death of a Neighborhood Witch | (2012) | |
| Killing Cupid | (2013) | |
| Death by Tiara | (2015) | |
| Murder Has Nine Lives | (2016) | |
| Death of a Bachelorette | (2017) | |
| Death of a Neighborhood Scrooge | (2018) | |
| Death of a Gigolo | (2019) | |
| Murder Gets a Makeover | (2021) | |
Publication Order of Anthologies
Note: The novella collections Candy Cane Murder and Gingerbread Cookie Murder also contain contributions by Joanne Fluke and Leslie Meier.
If You Like Laura Levine Books, You'll Love…
Laura Levine Synopses: Laura Levine's novella in the Candy Cane Murder collection is The Dangers of Candy Canes. Jaine Austen investigates a murder of a wealthy suburbanite who apparently falling off the roof in the middle of installing a giant candy cane. The roofing contractor, who was being held responsible, contacts Jaine in an attempt to clear his name.
Laura Levine contributes towards the Gingerbread Cookie Murder collection with the novella The Dangers of Gingerbread Cookies. Jaine Austen is helping with her parents' seniors community play when the lead, a gingerbread cookie, falls to his death at the end.
In Pampered to Death, the tenth book in the Jaine Austen series by Laura Levine, Jaine and her cat Prozac are off for a surprise trip to a spa. But it turns out the spa is actually a fat farm. One of the others at the farm is movie star Mallory Francis, who ends up strangled during a seaweed wrap. Unfortunately, the list of possible suspects is long.
Shop Worldwide: Amazon.com | Amazon.co.uk | Amazon.ca
Order of Books » Authors » Order of Laura Levine Books