Order of Leah Franqui Books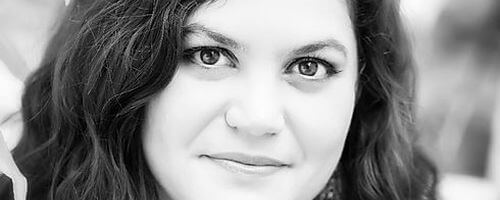 Leah Franqui is an American author of literary fiction novels. Leah proudly calls Philadelphia her hometown. She graduated from Yale University in 2009 with a degree in Theater Studies. After a while travelling in order to find herself and working in non-profit theater, she ended up in Brooklyn, where she got her Master's degree in Dramatic Writing from NYU-Tisch. Through this program, she met her husband – an Indian screenwriter. Besides being a novelist and playwright, Leah has worked as a line chef, a real estate agent, a sewing teacher, a tutor, an assistant, a marketing director, a grant writer, an editor, and a voiceover artist. Leah lives in Mumbai, India with her husband. She enjoys writing, travelling, cooking, reading, sewing, and watching television.
Leah Franqui made her debut as a novelist in 2018 with the novel America for Beginners. Below is a list of Leah Franqui's books in order of when they were first released:
Publication Order of Standalone Novels
If You Like Leah Franqui Books, You'll Love…
Leah Franqui Synopsis: America for Beginners is a standalone title by Leah Franqui. Pival Sengupta has done something she never expected: she has booked a trip with the First Class India USA Destination Vacation Tour Company. But unlike other upper-class Indians on a foreign holiday, the recently widowed Pival is not interested in sightseeing. She is traveling thousands of miles from Kolkata to New York on a cross-country journey to California, where she hopes to uncover the truth about her beloved son, Rahi. A year ago Rahi devastated his very traditional parents when he told them he was gay. Then, Pival's husband, Ram, told her that their son had died suddenly – heartbreaking news she still refuses to accept. Now, with Ram gone, she is going to America to find Rahi, alive and whole or dead and gone, and come to terms with her own life.
Arriving in New York, the tour proves to be more complicated than anticipated. Planned by the company's indefatigable owner, Ronnie Munshi – a hard-working immigrant and entrepreneur hungry for his own taste of the American dream – it is a work of haphazard improvisation. Pival's guide is the company's new hire, the guileless and wonderfully resourceful Satya, who has been in America for one year – and has never actually left the five boroughs. For modesty's sake Pival and Satya will be accompanied by Rebecca Elliot, an aspiring young actress. Eager for a paying gig, she's along for the ride, because how hard can a two-week "working" vacation traveling across America be?
Slowly making her way from coast to coast with her unlikely companions, Pival finds that her understanding of her son – and her hopes of a reunion with him – are challenged by her growing knowledge of his adoptive country. As the bonds between this odd trio deepens, Pival, Satya, and Rebecca learn to see America—and themselves—in different and profound new ways.
Order of Books » Authors » Order of Leah Franqui Books